Working with Markers and/or Brush Pens to color your Artworks

Everyone enjoys Autumn differently. When all the colors are changing, the season presents itself at its best.
How about capturing some of these beautiful Autumn colors on paper in a fun and affordable way? You've come to the right place, that's what this Art Class is all about.
In 3 Modules I'll guide you in discovering how to use widely available and affordable materials to create some beautiful Autumn Artworks.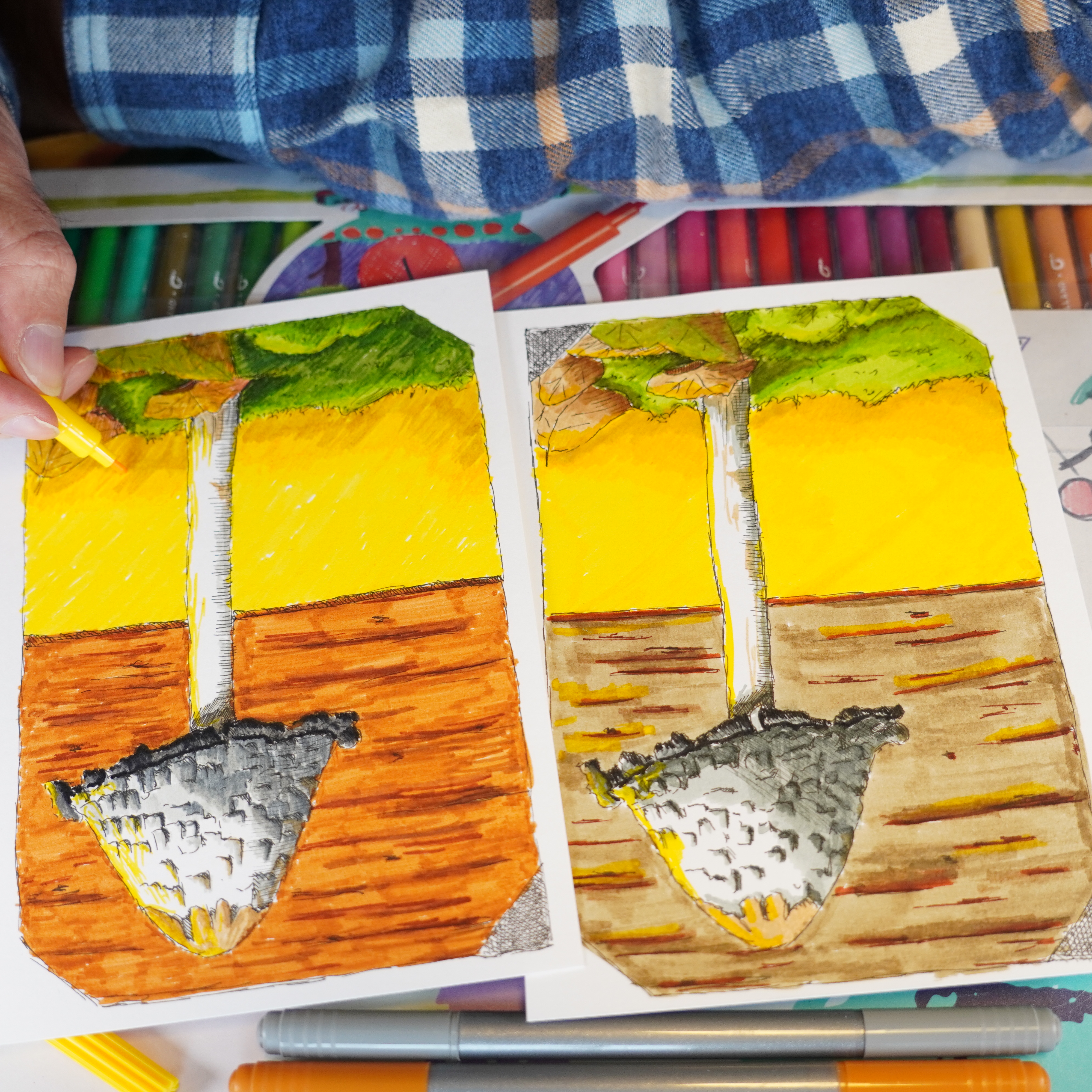 In the first Module I'm going to show how to create some art with good old Felt Tip markers. Yes, those ones you used a kid, affordable and lots of fun.
I'll show how to use them in a different way then you know, creating some pretty cools things with them.
But time hasn't stood still and Felt/Fibre Tip Markers have come a long way, so I'll be demonstrating some of the more modern ones too.

Coloring isn't the only thing you can do with Felt Tip Markers. O no, you can use them to paint too and make some very good looking paintings with them... without having to mess with paints (or touch water if you don't want to do so).
Lovely, vibrant watercolor paintings are within your reach through this surprising Module.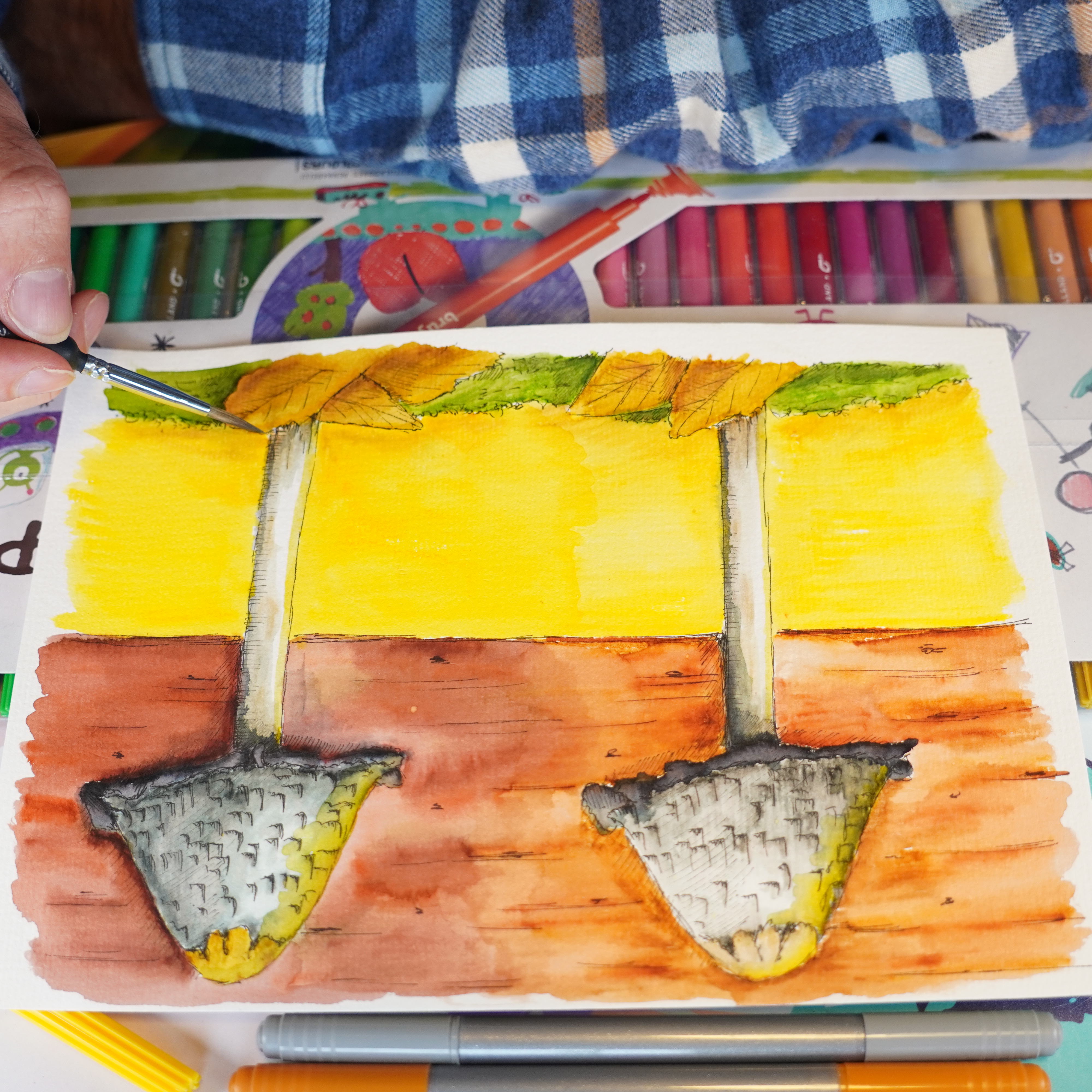 How about the immensly popular Brush Pens? Can you use those for adding some lovely Autumn colors to your Drawing and turn them into a colorful piece of Art? Definitely.
In the second Module I'll be showing the workflow I'm using to get the most out of Watercolor Brush Pens and create satisfying works of Art with them.

In the final Module we will be taking a look at Alcohol Markers. These versatile Markers will make your Autumn Drawings pop with vibrant colors and make them stand out, hard not to notice.
With just a few easy to follow steps I'll make you feel right at home with this wonderful medium.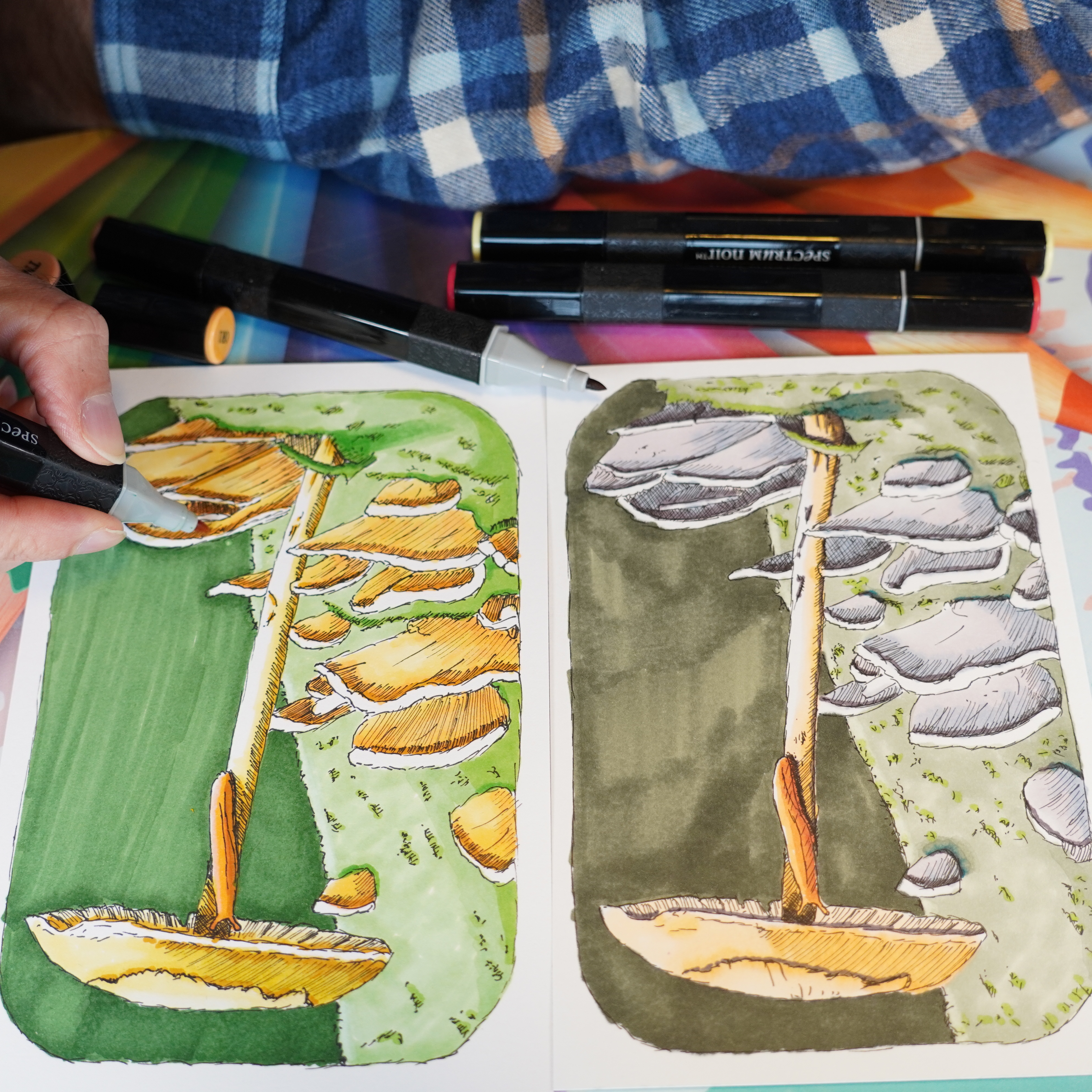 All right! Count me in!
I would love to know how to add color to my Pen Drawings in an easy, affordable and surpising way.

The Drawing Autumn Challenge