Shading flowers with a delicate and rough look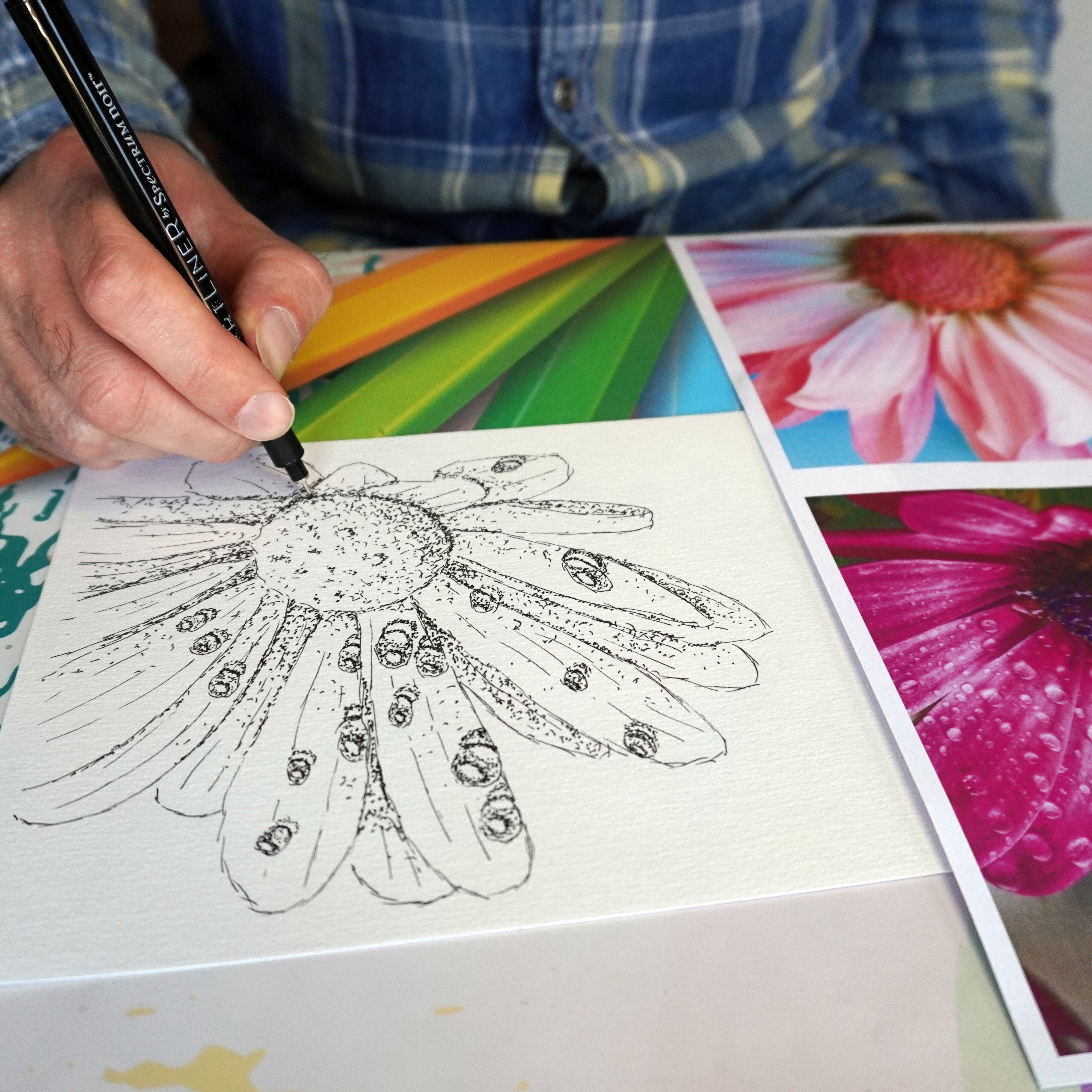 Building on the skills and techniques you've gained in Part 1 of this Masterclass, we will add some more advanced techniques to your artistic toolbelt.
In this part we are going to look at how to shade flowers with a very delicate look by using the stippling technique. Opposite to that, we are also going to discover how to shade flowers quite roughly by using the random line technique.
These techniques are a really great expansion of your shading knowledge, giving you more options to explore various styles of shading and can well be a bridge to finding your own style.
This Masterclass will enhance your shading techniques, expanding your possibilities!
Enrolling in this part of the Masterclass will give you 2 modules with almost 1.5 hours of clear instructions and examples. In these videos, I will be sharing the more advanced techniques with you. You will again greatly benefit from my decades long experience as an instructor and teacher.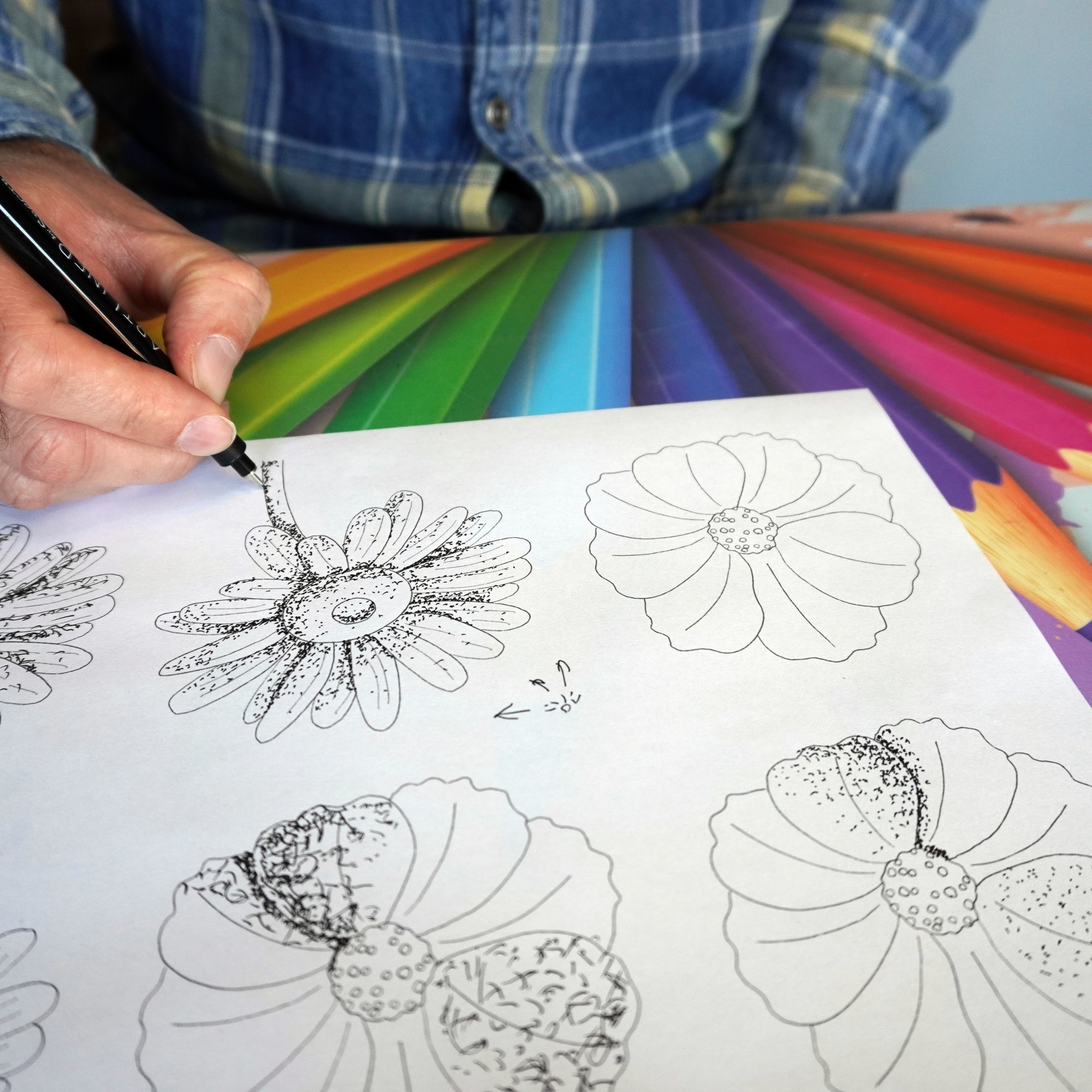 My easy-to-follow teaching method will help you to understand exactly how to get from point A to point B. The in-depth demos make even the more complicated matters easy to understand and apply. The second module has some fun projects that demonstrate a practical application of what we've discovered together.
Additional PDF: Great Time Saver in PDF format
To help you save time, I'm providing you with a handy book of notes and references. Once you've completed an assignment, there's no need to re-watch the video lesson. Instead, all of my finished works are in this booklet. Just find the lesson you're on and compare your work to the finished assignment in the book. Again, this will save you time and allow you to keep on going.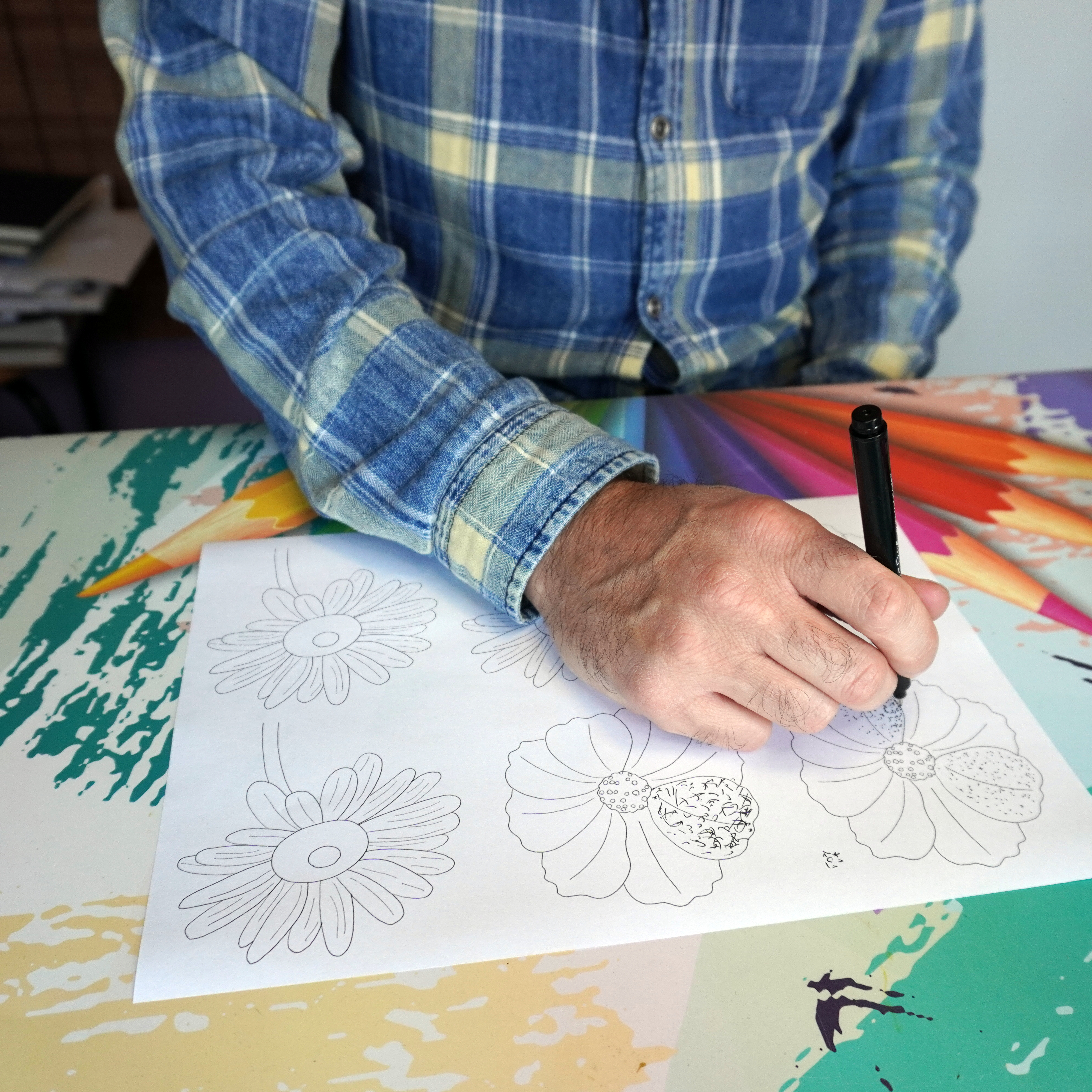 That's not all though, I've also included photo references. You'll find photos of all the flowers I've used in the lessons. This addition will help you to work in any season, regardless of which flowers do or don't grow. While I encourage you to get your own reference material, I understand that's not always possible. With this booklet you have plenty of reference material to get you started.
Forum
A place to share your work, interact with other students and ask your course related questions.
What Students are saying about my classes...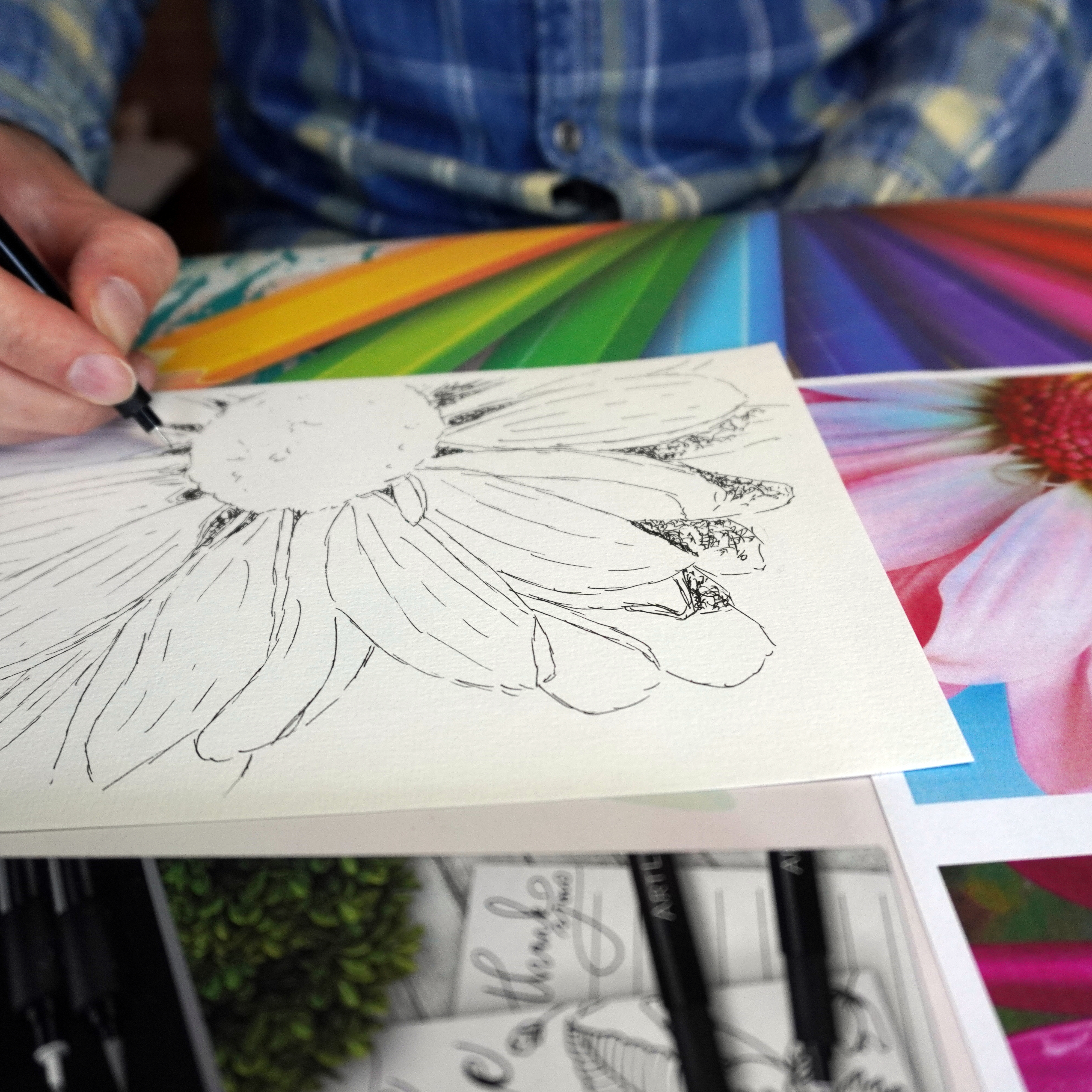 Vanessa Cherry
Very well explained both visually and in narrative.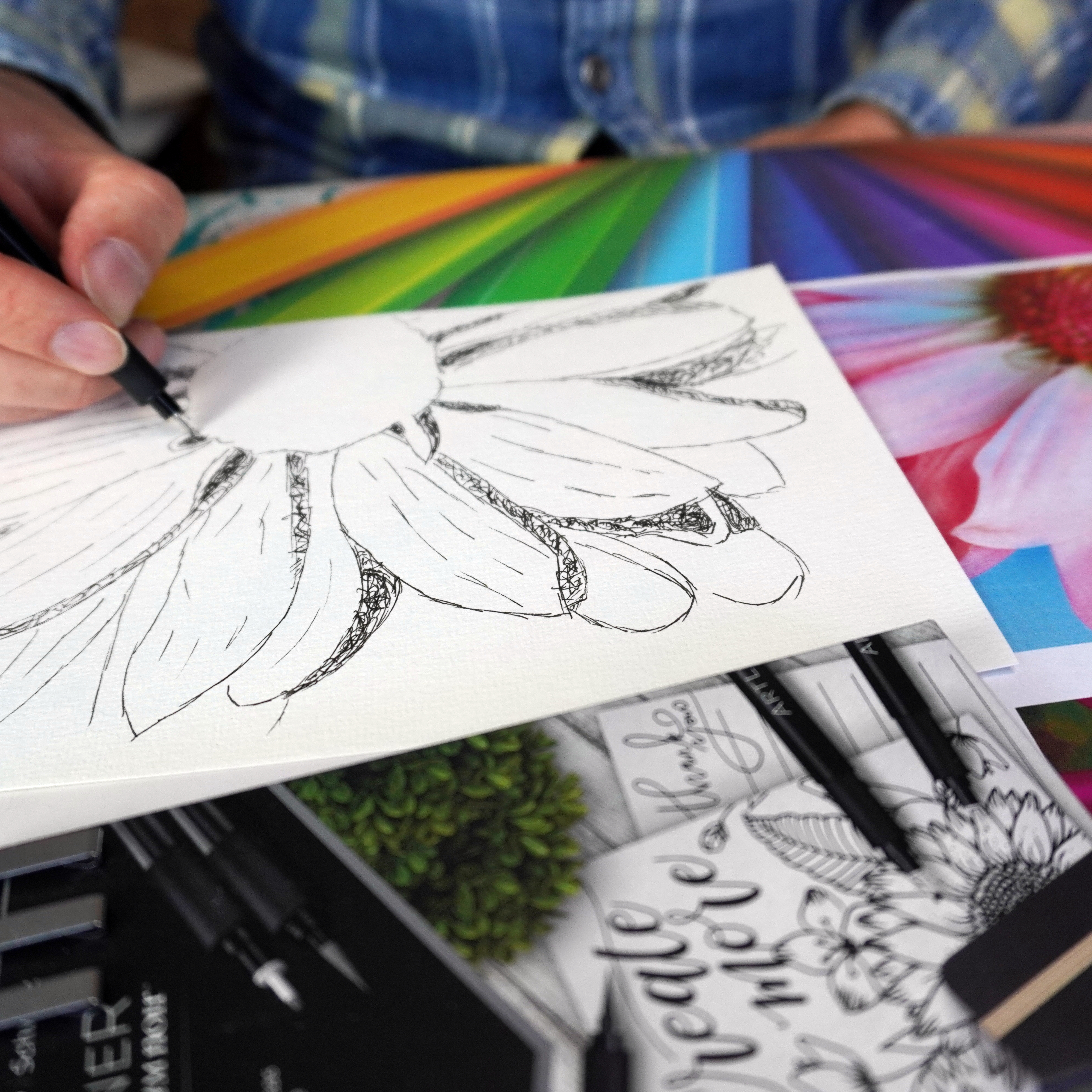 Debra Kessler
I really enjoyed this course. I followed along and everyone of my images turned out beautiful.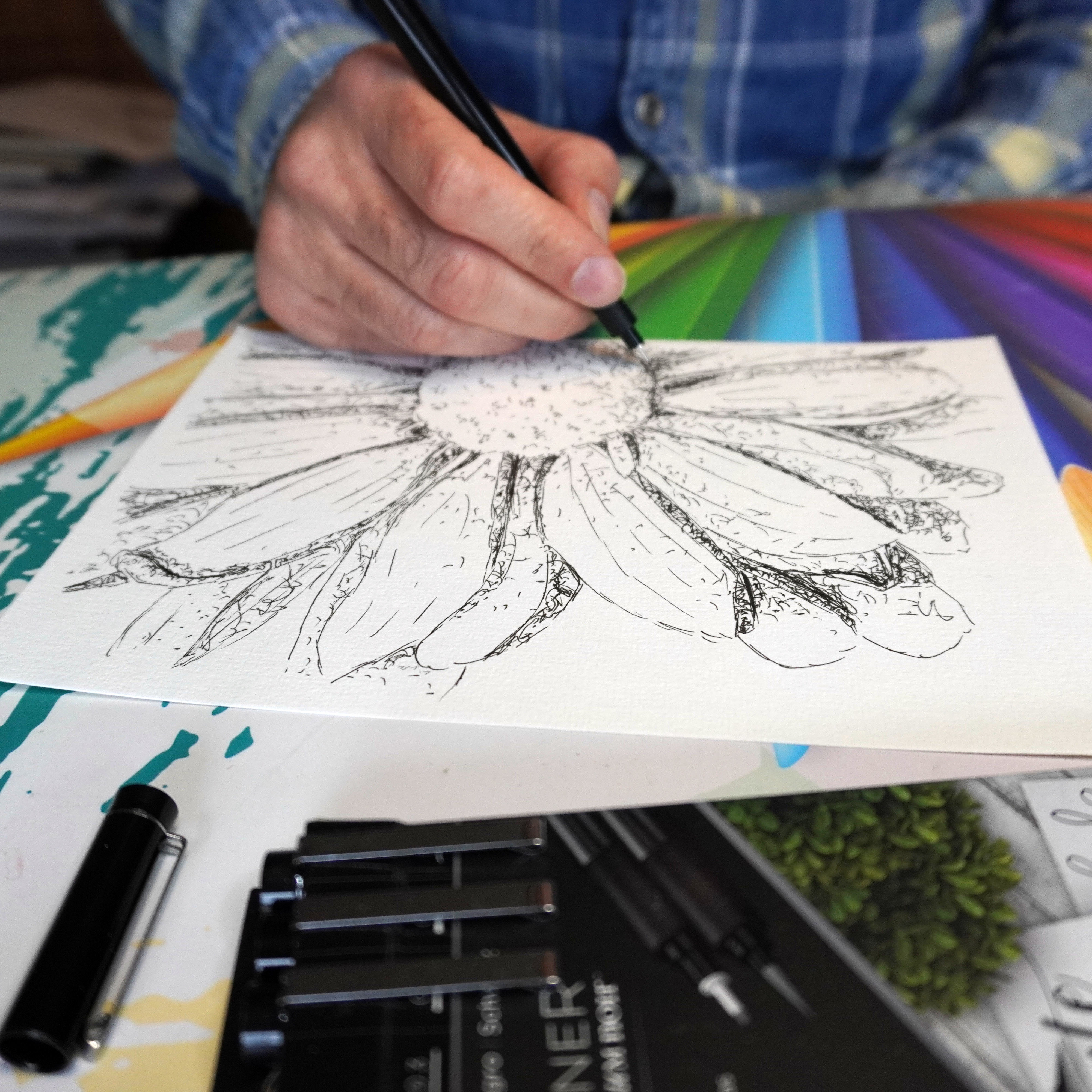 John Williomson
Very well explained. Truly a great course that helped me a lot!!
Course Curriculum
Available in days

days after you enroll

The Forum
Available in days

days after you enroll

Section 1 Advanced Shading Techniques
Available in days

days after you enroll

Section 2 Advanced Techniques Projects
Some frequent aksed questions answered...

What if I'm not happy with my Art Class?
While I would not like to see you go, there is a 30 day money back guarantee.

Will I loose access to the Art Class?
No, you will not. As long as Art Classes by Benjamin is active you will have access to your Art Class. While I don't gave eternal life on this earth, I hope to be around for many more years.

Is there a time-limit to complete the Art Class?
It's self-paced. You can access the Art Class whenever and how often you want.

Can I do this part of the Art Class without doing the other Parts?
It is very highly recommended that you do Part 1 first, Part 2 and Part 3 are building on the techniques and skills explained in Part 1.

Can you describe this Art Class in one sentence for me?
In this Art Class you will learn some advanced shading techniques that will help you to draw flowers in a delicate way, but also in a rough way.

I notice this Masterclass is called Part 2, will there be more parts?
Yes, there are more parts in the Masterclass. The combined parts will give you a really nice selection of techniques to use when drawing flowers.

Do I need special expensive art supplies to do this class?
No, any inexpensive material you can pick up anywhere will be fine.
Do I need a certain brand of art supplies?
No, any brand will do. Get what you can afford or use what you already have.

What are the essential materials for this Art Class?
A pencil, some paper and a pen will get you there. Recommended materials are also a set of fine-liners and a bit higher quality paper, like a sketchbook.
Anything else I need?
Answer: a printer to print the practice sheets is handy to have.

What kind of paper will you be using in this Art Class?
I'm demonstrating drawings on regular paper and inexpensive watercolor paper. Alternatively you can use sketchbook paper or bristol paper.