The no-nonsense approach to getting to know your Soft Pastels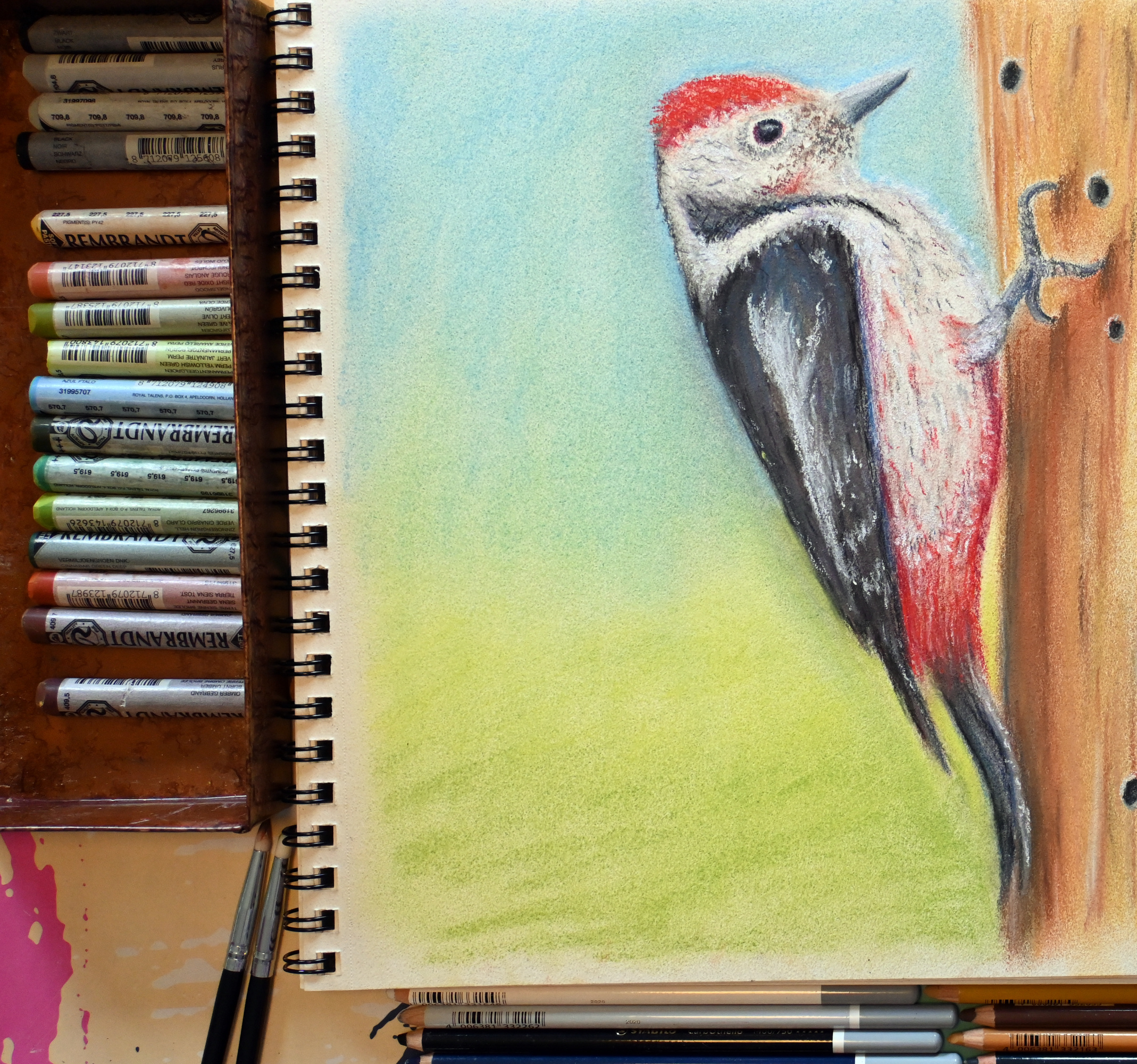 Some call it painting, others call it drawing, whichever one it is, we're going to explore the World of Soft Pastel together in this Class. To do so, we're going to draw the beautiful Middle Spotter Woodpecker together.
Soft Pastels are one of my favorite art mediums to work with. They're a joy to use and somehow the whole process is very relaxing and fun to do. The drawing, coloring and blending are always having a very positive effect on my state of mind.
Soft Pastel, isn't that hard to get into? No, not really. Do I need a lot of technique for it? Not really. We're going to approach this medium in a slightly different way.
Instead of me explaining all kinds of techniques and basics, we're just going to pick up the Soft Pastel and get going. Along the way, I will show you the Techniques and Skills you need to be succesful with this medium. Best of all... you will end up with a beautiful drawing (or painting, which ever you prefer) made with Soft Pastel.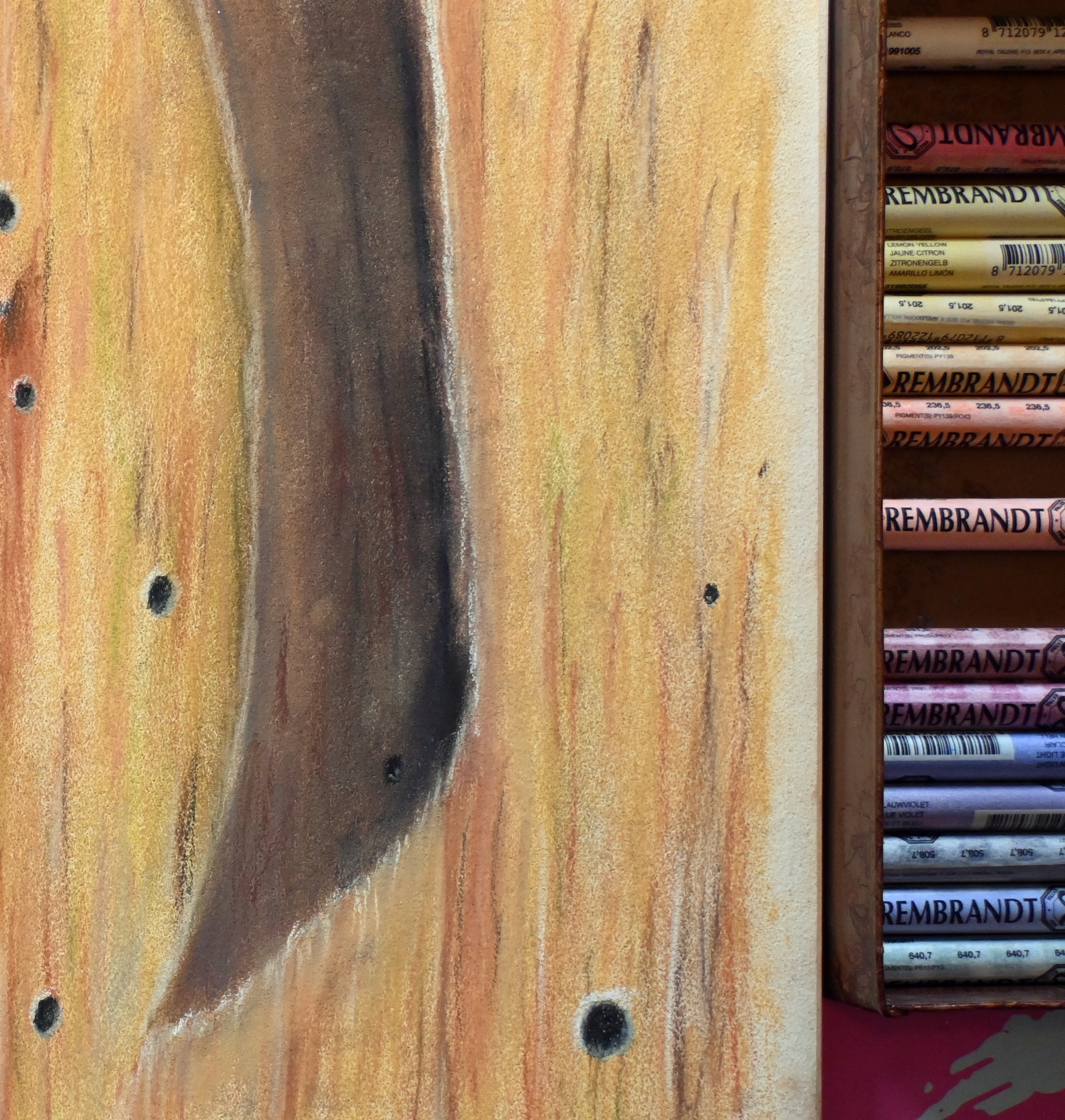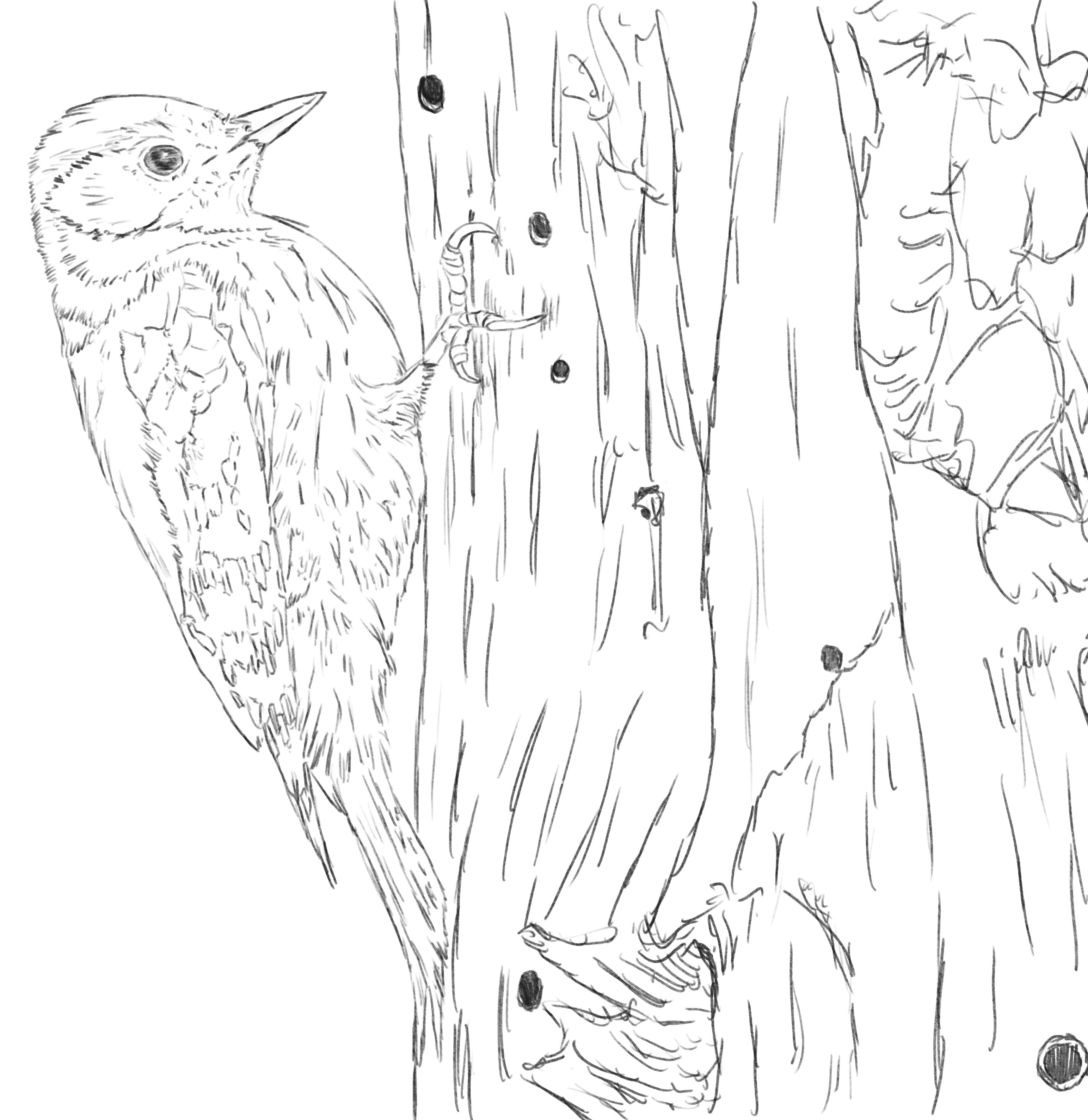 Anyone can join in, with or without experience in drawing, soft pastels or even art. My clear instructions will guide you step-by-step through the whole process.
Included with the Class you will find a Workbook in the Project Section. The Workbook contains all of the references you need for this Class.



What do you need for this Class?
Paper: A3/Ledger (or alternatively A4/Letter size). Preferably something that has a bit of a texture and is made for Soft Pastel like Pastel Mat, Canson XL Sand Grain (which I'll be using), Canson Mi-Teintes, Fabriano Tiziano, Talens Rembrandt pastel paper and so on.
Pencil, Eraser and Sharpener.
Lightbox to transfer the design (you can also put your paper with the sketch under against a window) or if you can draw use the reference to draw it.
Soft Pastel: a general selection of Colors. I'm using the Royal Talens Rembrandt 30 - General Selection. You can use any brand you like, just make sure you have a good selection of general colors.
A set of Pastel Pencils: if you don't have them you can use the Soft Pastels, but a set of 24+ Pastel Pencils is handy to have for the details. I'm using the Stabilo Carbothello, but any brand is fine.
For Smudging and Blending: your fingers (or cotton pads if you don't like your fingers dirty), q-tips/cotton swabs and a silicon molding tool (used for clay or baking).
Blank piece of paper.

Example Curriculum
Available in days

days after you enroll

Introduction
Available in days

days after you enroll

The Workshop