The complete Mini Course about drawing, inking and coloring a beautiful flower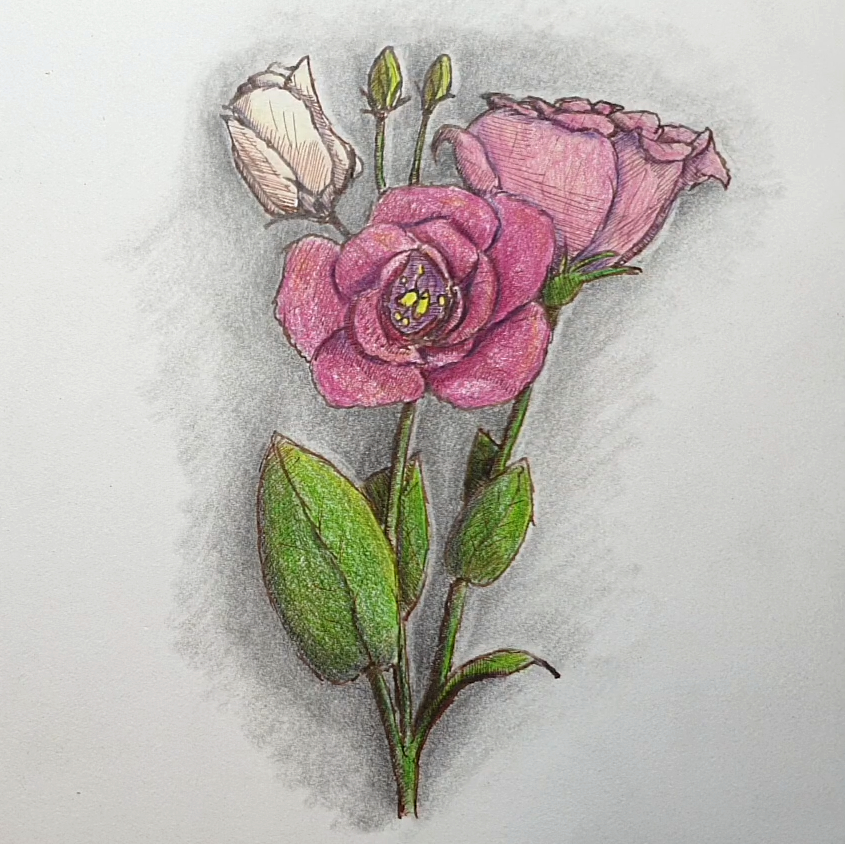 Does the Eustoma Lisianthus ring a bell with you? This lovely flower is going to be our project for this Mini Course.
Join me in exploring how to observe well and how to draw what we've seen. We'll start out sketching with a Pencil and once you're comfortable with that, it's time to move along to Inking a lovely composition. Then we are going to look at some easy techniques with Colored Pencils, bringing in light and dark parts, giving your drawing some really nice effects.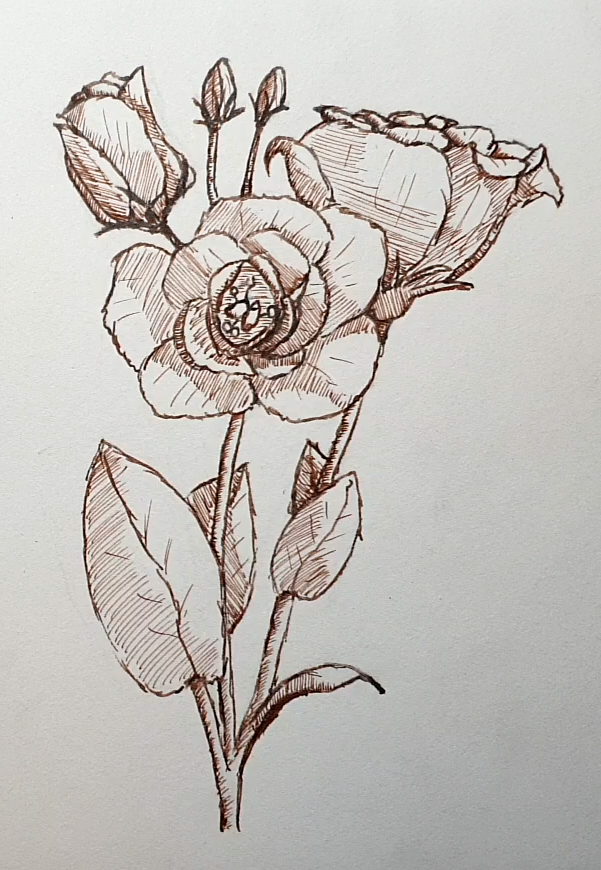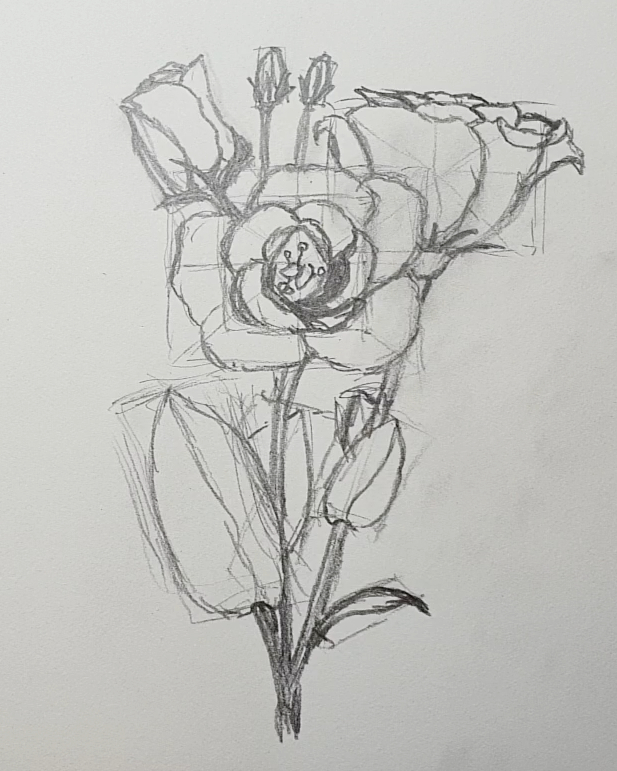 We will come full circle when creating a beautiful background with Pencil. This will make your flower just pop off the page!
You're going to love what you are able to create, following my clear instructions. You don't need any special materials, whatever you have laying around will do just fine.
So let's have some fun together in creating the ever so lovely Eustoma Lisianthus