The completely FREE fun Mini Course - your stepping stone into the World of Art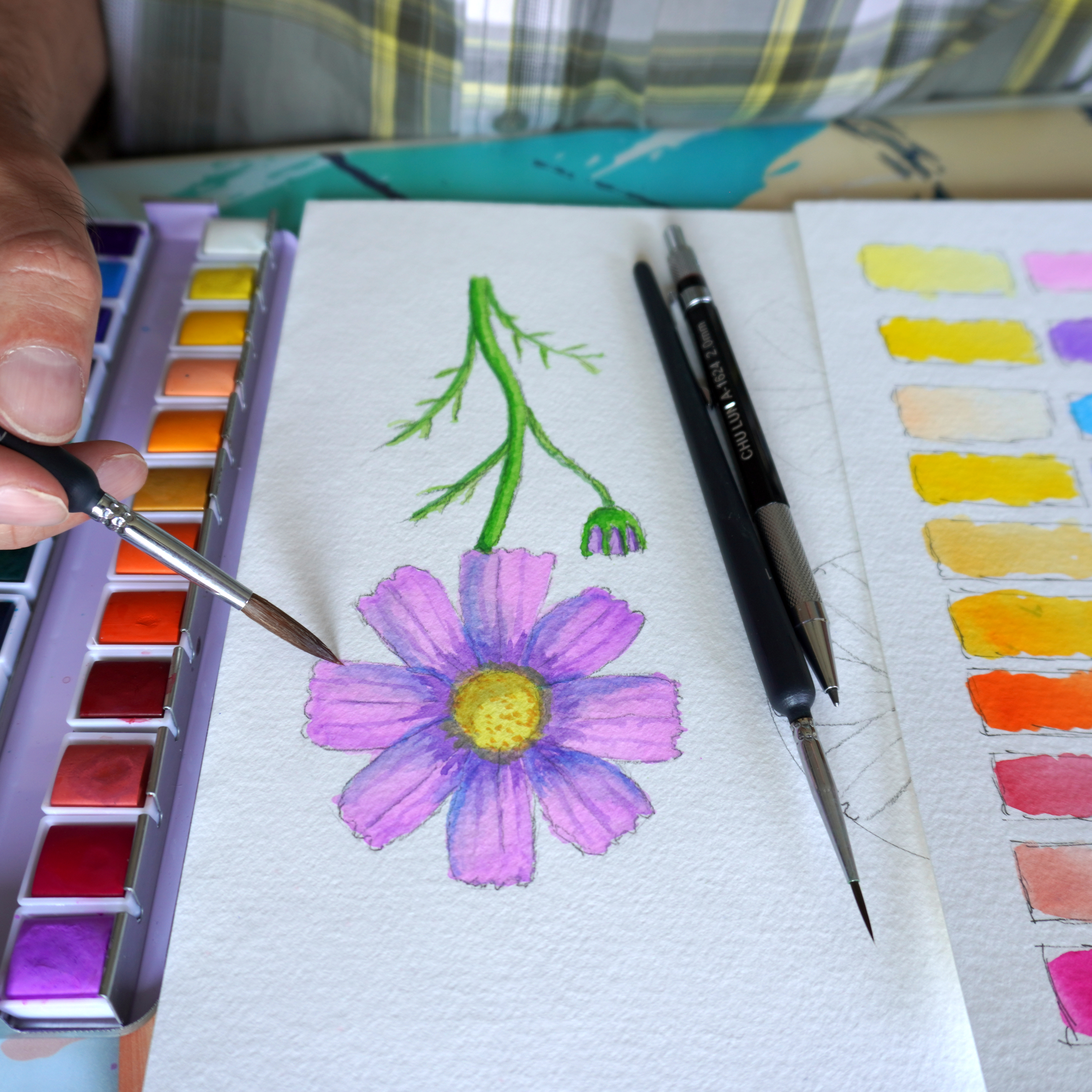 Who doesn't like Flowers? Looking closely at some simple Flowers together, can be a great tool to start you off or help you improve your drawing skills. In this Mini-Course you will discover how to capture Flowers with a pencil on paper and find out how you can give them some lovely colors with Watercolor Paint.

Step-by-step I will let you see how to set up the drawing, how to capture the essence of the Flower and how to bring that to your paper. Capture the shape of the Flower and easily draw them on paper. Once the Flower is drawn, I'll take away the intimidation that often comes with trying to Watercolor Paint. Next step is to show you how to use and control the paint, adding lovely colors to the drawing, turning it into a simple, but lovely painting.

From the first pencil stroke to the finished painting, this mini-course will show you various techniques to get you drawing and painting. Even if you have never drawn or painted before...