The practical guide to get drawing with a Pen even if you've never used a Pen, Fineliner or Fountain Pen to draw before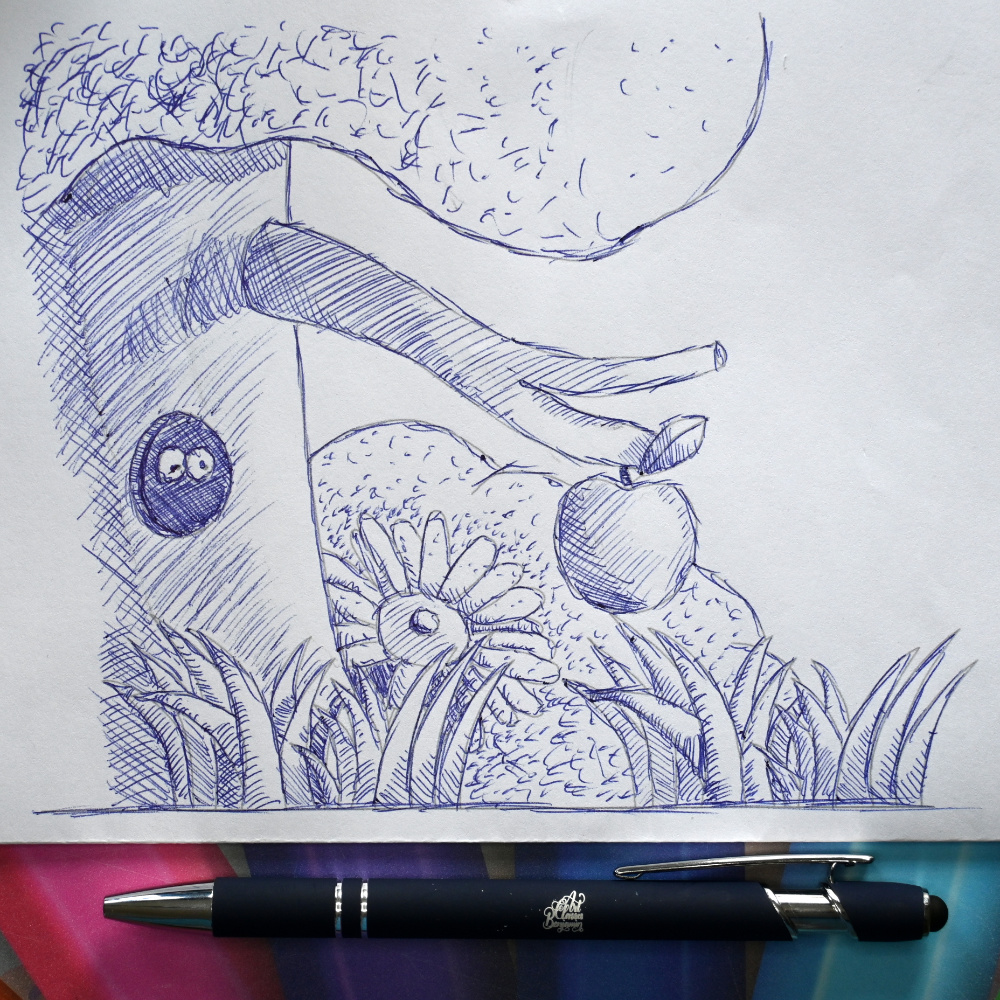 Ink drawings attract many people and now with Inktober being around the corner it's becoming more and more popular again. For years I've admired drawings with a pen and even tried a couple myself. They didn't look like the ones I admired at all, not even close. Drawing a beautiful pen drawing proved more challenging than I bargained for. While trying to master it I ran into some hurdles as well. Lots of theory and complicated techniques. I know I'm not the only one who has encountered these problems.

Now you may wonder: "Did you overcome those challenges, Benjamin?" Yes, I did and for years I've been enjoying drawing with a pen since I've manage to take the hurdles, creating many lovely projects with pen and ink. I was determined to unravel the secrets of drawing with a pen. Those secrets I've translated into 5 easy to follow steps and I'm ready to take you through these steps and the techniques that go with them step-by-step.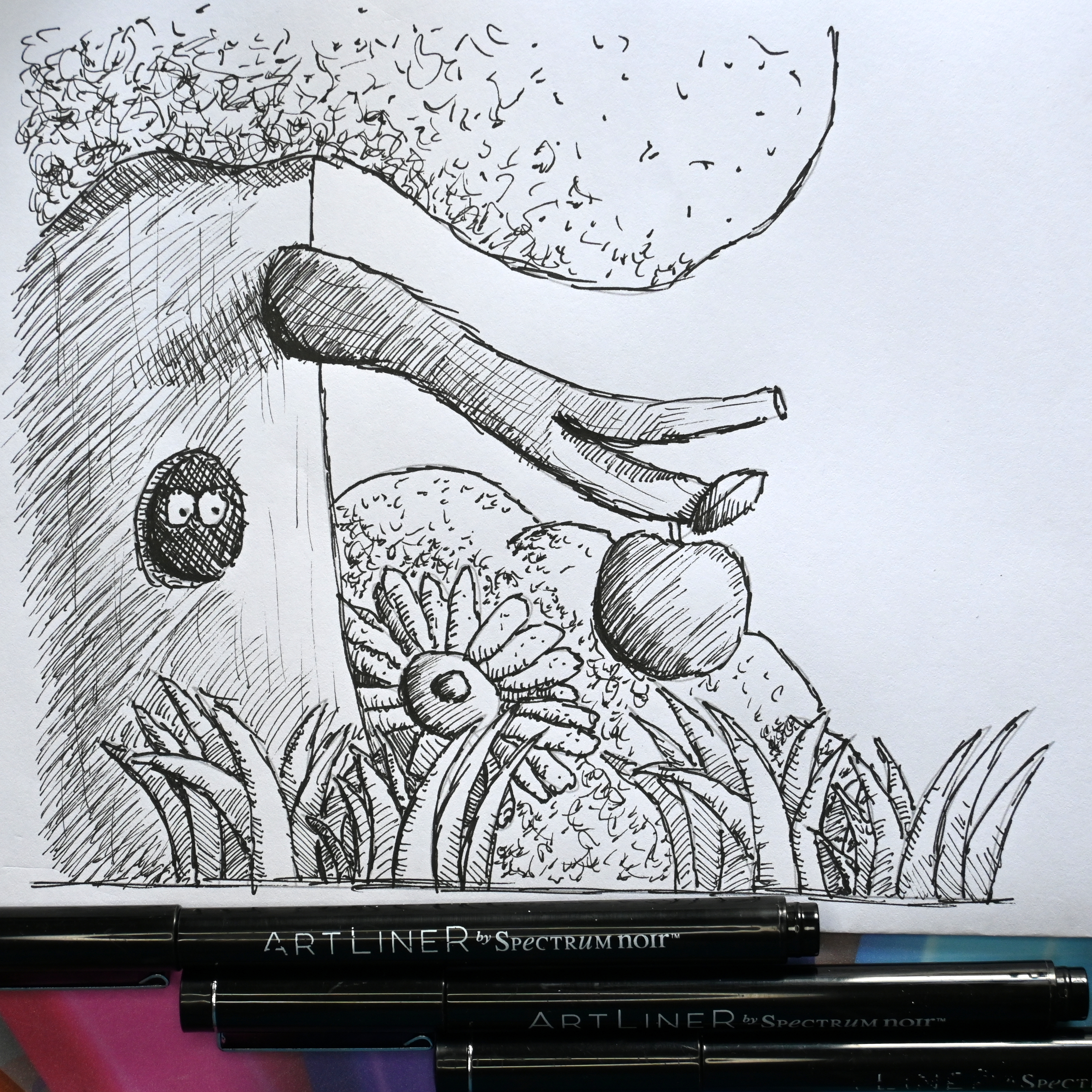 From the first pen stroke to a finished drawing I'm there to coach you through this process. What may seem like a challenge, I make accessible. Together we're going to take the following steps:
Dealing with material overwhelm.
Drawing and Sketching with a Pen, is there a difference?
A simple guide to apply light and shadow to your drawings.
Going deeper with light and shadow to add even more interest to your drawings.
The Power of 3.

This Class is the practical guide to get drawing with a Pen and is a great way to get you primed for Inktober, even if you've never used a pen, fineliner or fountain pen to draw before. Once you've gone through this Class, you will have a great foundation to create your own pen & ink drawings.
All you need for this Class is a pen & pencil and the provided worksheets, printed on regular paper. There are some optional extras (nothing major), I'll discuss those in the first step.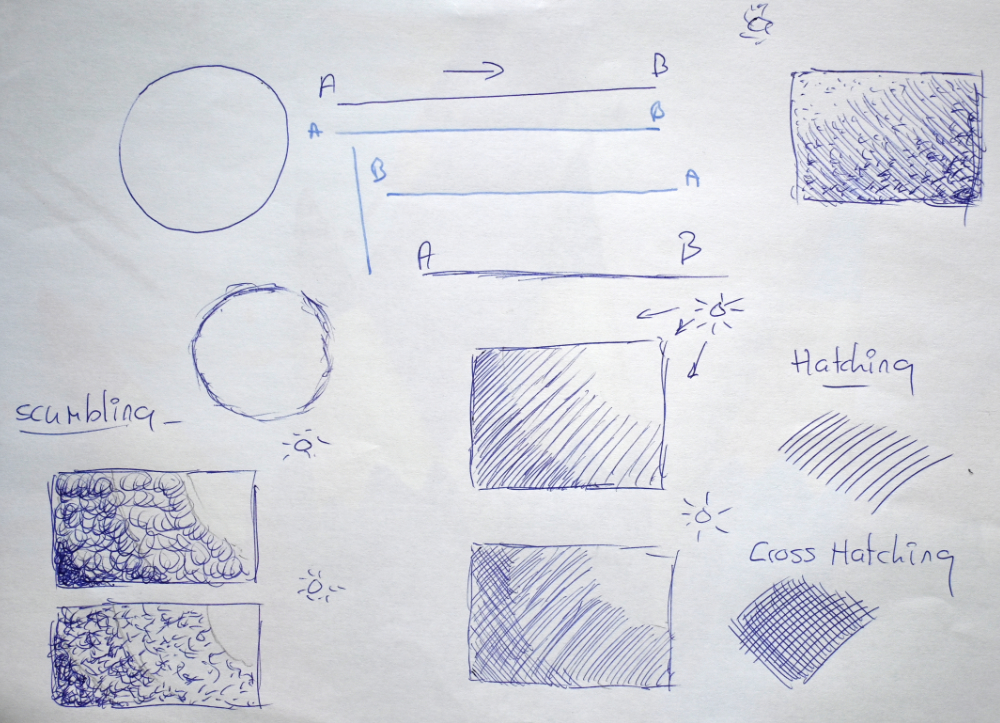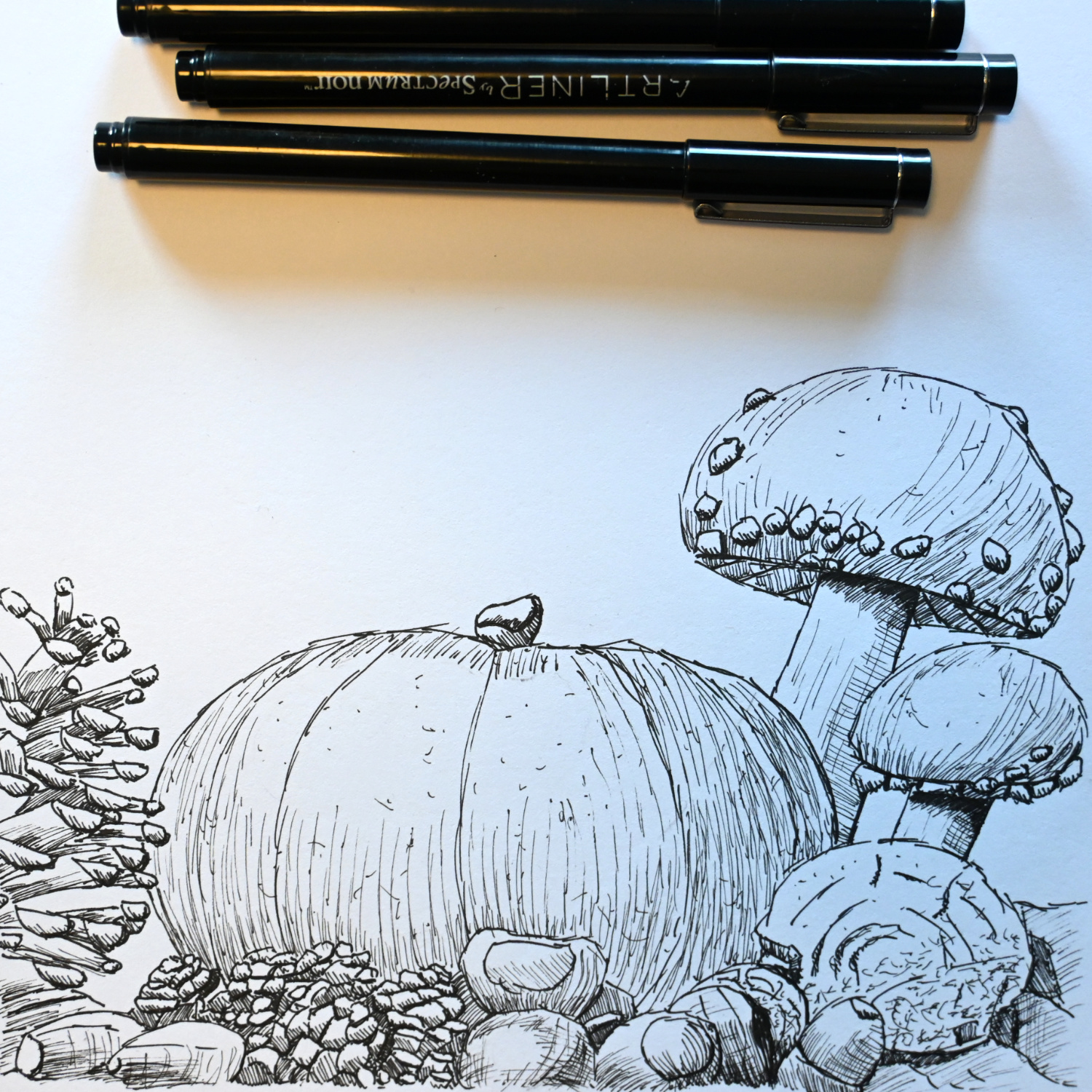 Don't go... it doesn't have to stop there, how about a couple more Bonus steps to continue your journey into Pen Drawings?
We're going to add 2 pretty cool steps to the 5 we've already acquired. These 2 steps will show you how to add some form and shape to you drawings in an easy, yet convincing way. To achieve this goal, we're going to work on a beautiful autumn drawing together. One that allows to use the previous pen techniques and expand them with these 2 new steps.

And of course... this bonus comes with all the needed extras you're going to need, like references.

The final section has arrived. Finishing with Pen Drawings in Color is the last addition in the Pen Drawing series. In this session we'll be adding some color to our Autmun Drawing.
Autumn has such beautiful colors and we will try to recreate some of them in our Drawing. We're going to use the Drawing we've created and add our color with Alcohol Markers.
Using Alcohol Markers is much fun, such bold colors, such nice blends. Come with me on a journey to explore this great media. Once we're done, you're going to have a pretty awesome full color Autumn Illustration to enjoy.