The practical guide to get drawing and coloring with Pen and Ink even if you've never used a Pen, Fineliner or Marker in Procreate to draw and color before.

Spring Sale!
Use Coupon Code SPRING23 to enjoy 50% off your purchase.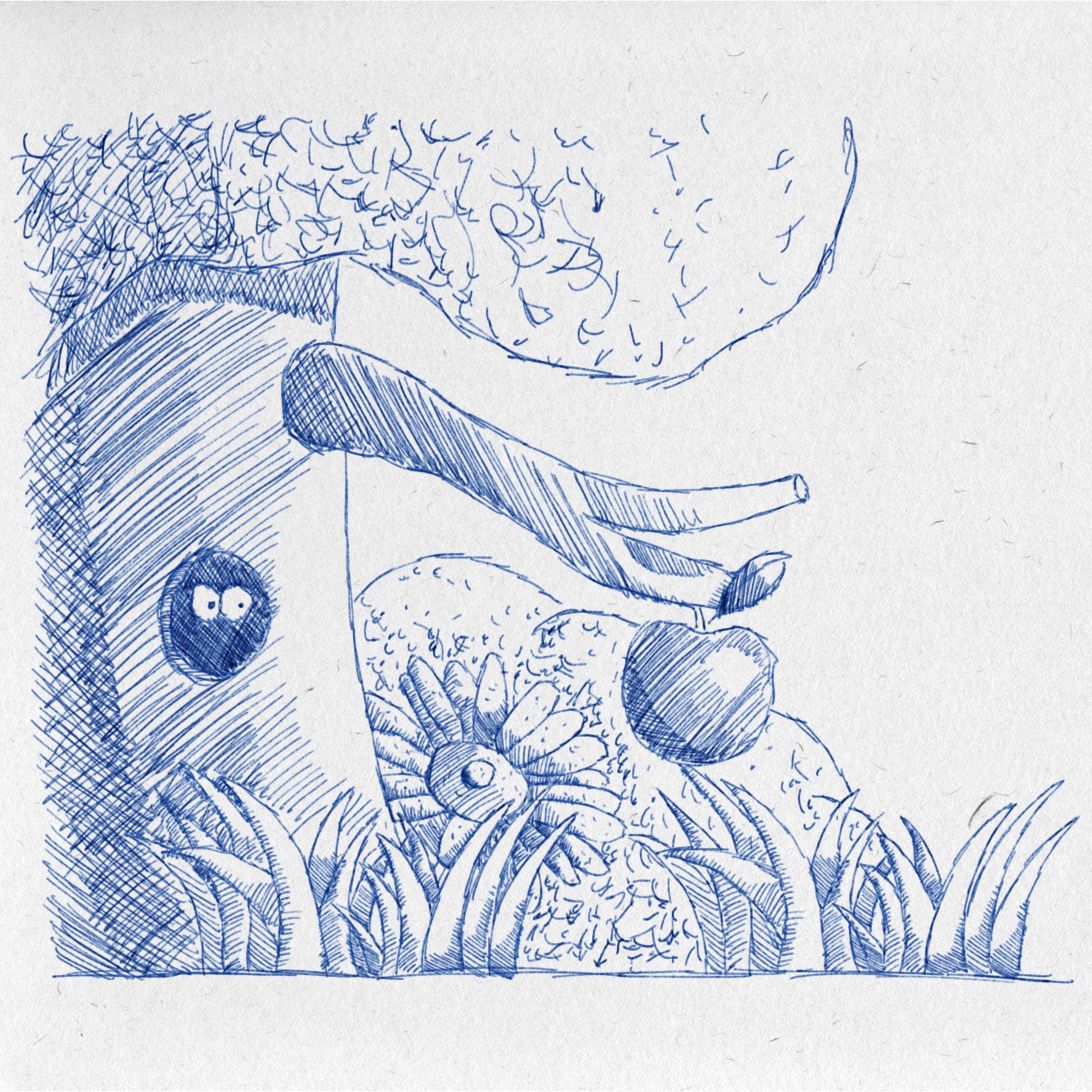 Ink drawings attract many people and now with Inktober being around the corner it's becoming more and more popular again. For years I've admired drawings with a pen and create them myself. Since I've got Procreate I've been desiring to create them on my iPad too. After trying tons of brushes to get the desired result in Procreate, but never getting it just right, as I like it, I've decided to create my own pen and fineliner brushes for Procreate. That really made my transition to Procreate pen drawings from a traditional background a lot easier.

Having some brushes to simulate pen drawings is one thing, knowing how to create these drawings is another thing. Over the years I've discovered the secrets of drawing with a pen. Those secrets I've translated into 5 easy to follow steps and I'm ready to take you through these steps and the techniques that go with them step-by-step. Even though these techniques are for working with a real pen, I will show you how to effectively use them with your Apple Pencil.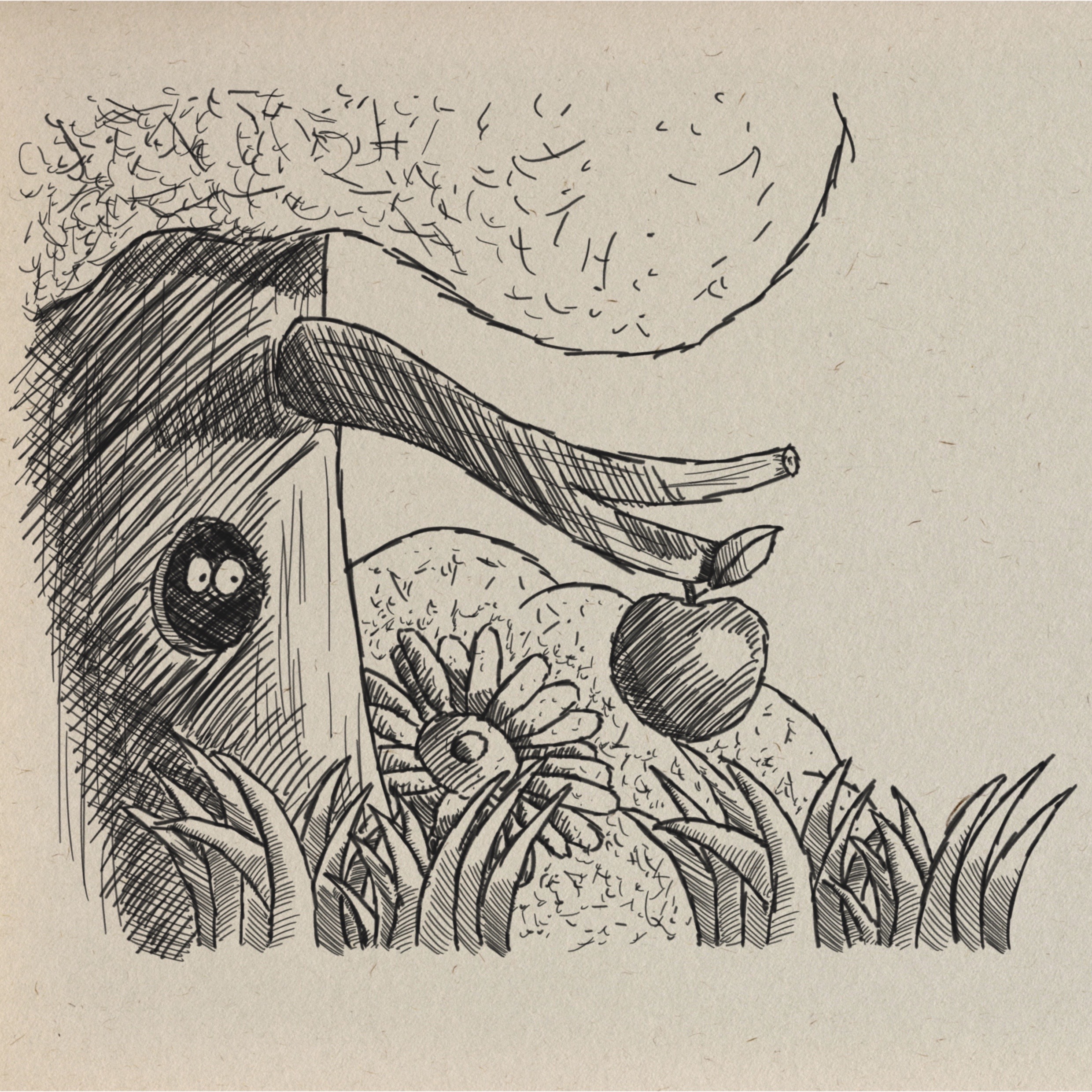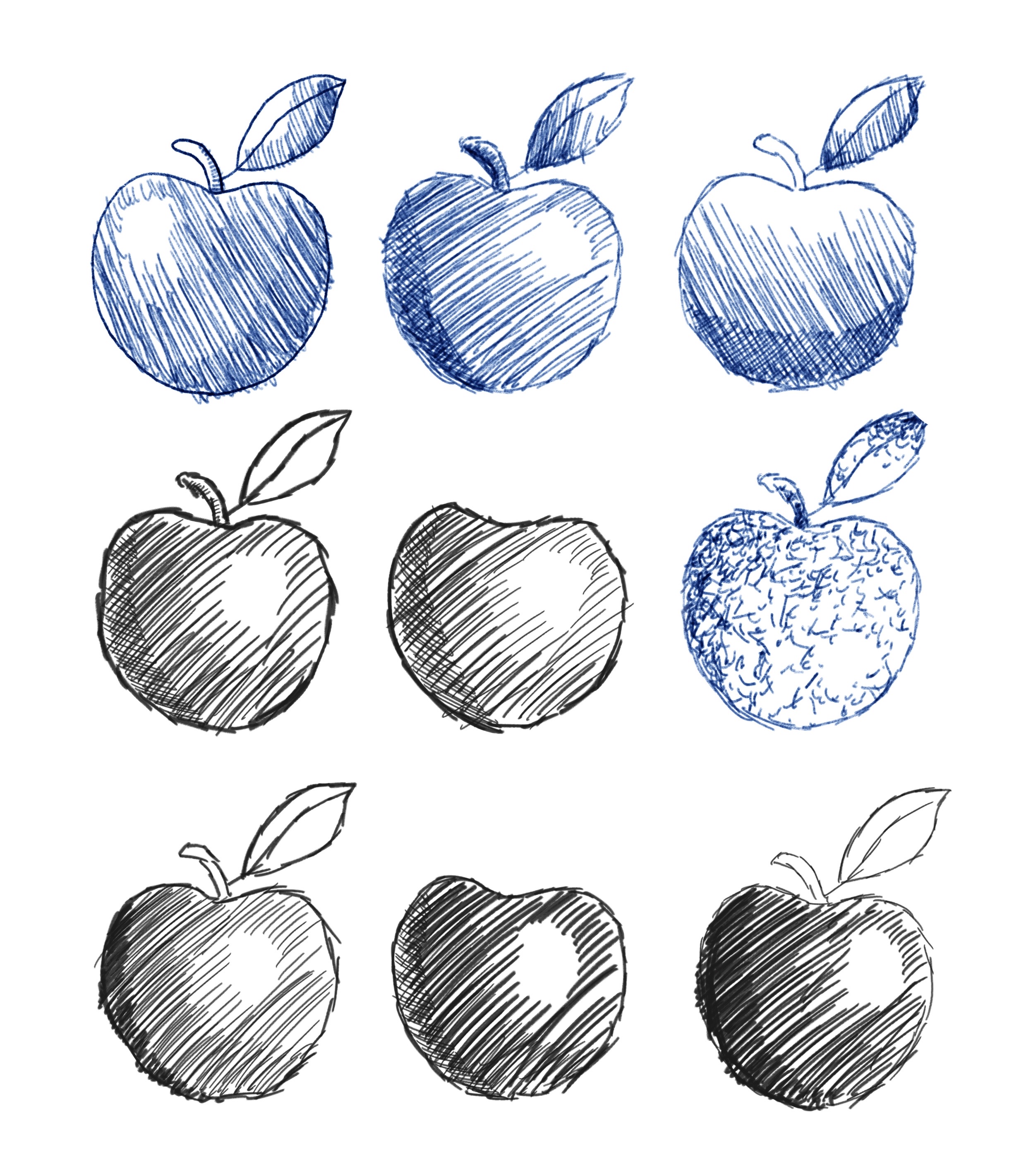 From the first pen stroke to a finished drawing I'm there to coach you through this process. What may seem like a challenge, I make accessible. Together we're going to take the following steps:
Setting up the canvas, using the 12 pens, color swatch and provided worksheets.
Drawing and Sketching with a Pen, is there a difference?
A simple guide to apply light and shadow to your drawings.
Going deeper with light and shadow to add even more interest to your drawings.
The Power of 3.

This Class is the practical guide to get drawing with a Pen in Procreate and is a great way to get you primed for Inktober, even if you've never drawn with a pen in Procreate before. Once you've gone through this Class, you will have a great foundation to create your own pen & ink drawings in Procreate.
All you need for this Class is a your iPad, Apple Pencil, Procreate and the FREE Brush Set, Color Swatch, Papers & Worksheets.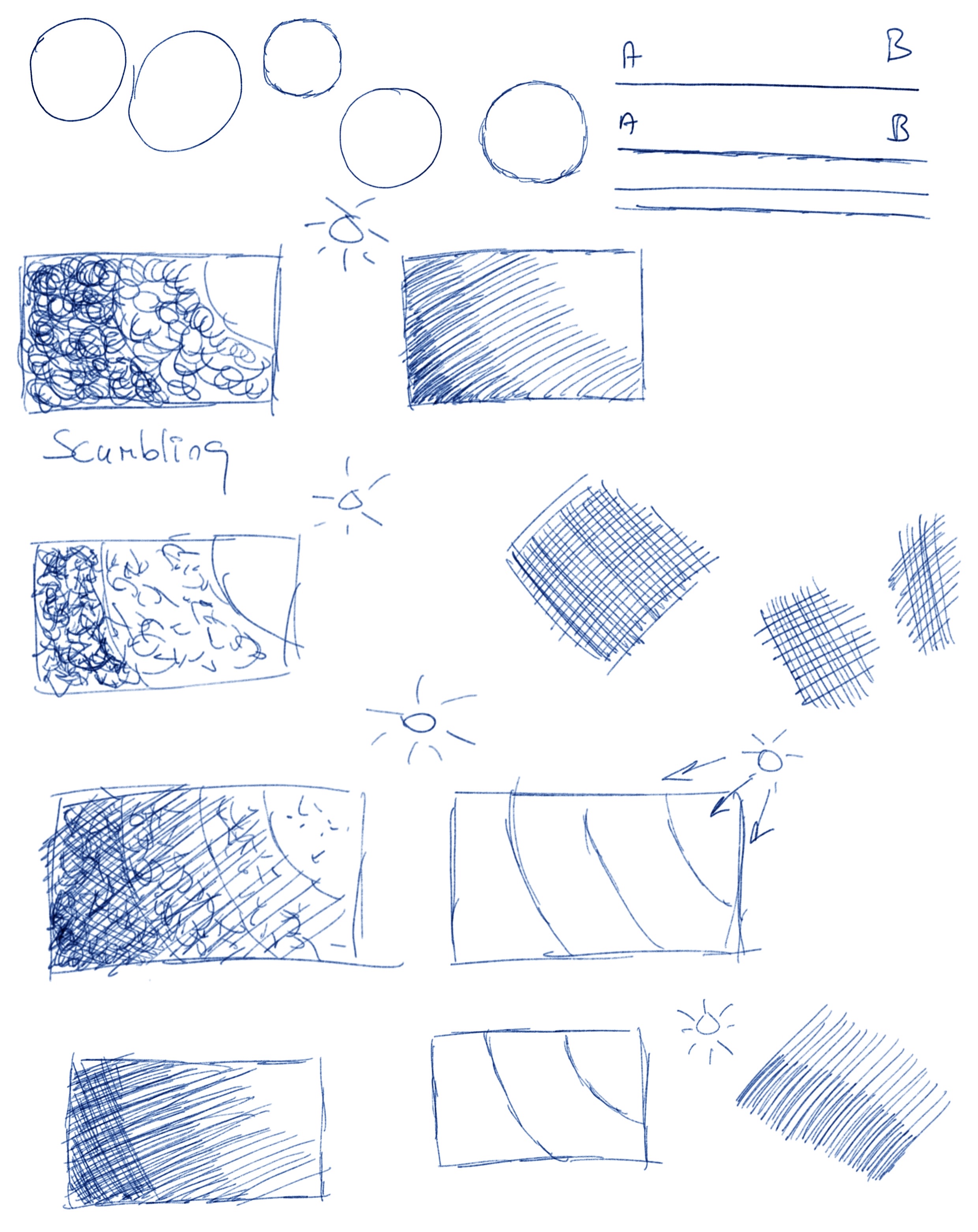 Don't go... it doesn't have to stop there, how about a couple more Bonus steps to continue your journey into Pen Drawings in Procreate?
We're going to add 2 pretty cool steps to the 5 we've already acquired. These 2 steps will show you how to add some form and shape to you drawings in an easy, yet convincing way. To achieve this goal, we're going to work on a beautiful autumn drawing together. One that allows to use the previous pen techniques and expand them with these 2 new steps.

And of course... this bonus comes with all the needed extras, like references, you're going to need.

In this second Bonus we'll be adding some color to our Autumn Drawing. Autumn has such beautiful colors and we will try to recreate some of them in our Drawing. We're going to use the Drawing we've created and add color with Alcohol Markers. For that purpose I've create an Alcohol Marker Brush Set that comes with this Bonus. That's not all though, I've also added the Color Swatch we will need to add our Autumn Colors.
Using Alcohol Markers is much fun, such bold colors, such nice blends. Come with me on a journey to explore this great media in Procreate. Once we're done, you're going to have a pretty awesome full color Autumn Illustration to enjoy.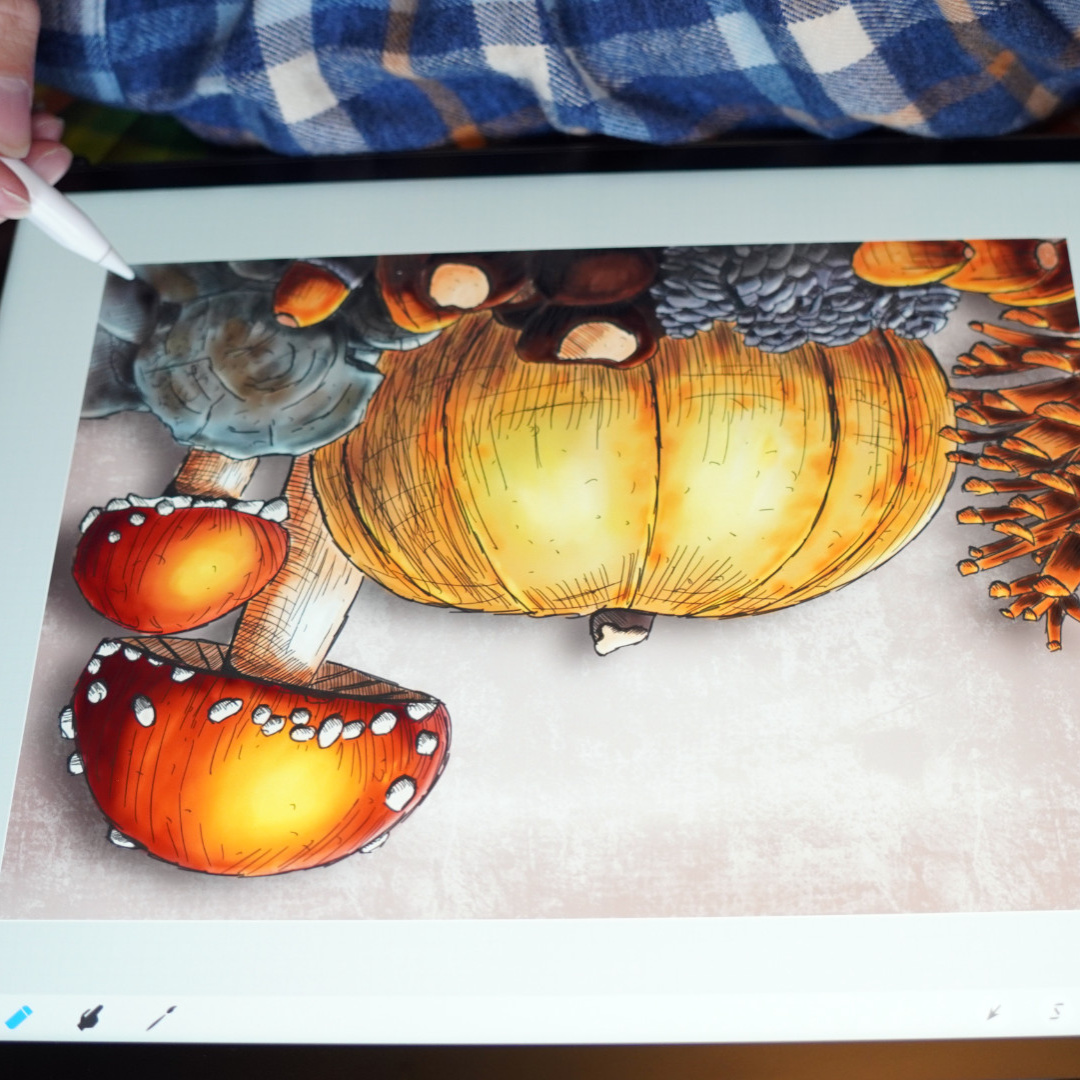 Spring Sale!
Use Coupon Code SPRING23 to enjoy 50% off your purchase.