The three amazing Masterclasses are also available as a bundle:
How to just grab a sketchbook and pen and draw any flower you see.
How to shade flowers with a very delicate look and with a rough look.
Enhance your drawings in a surprising way!
Save Money and purchase these 3 Masterclasses in one bundle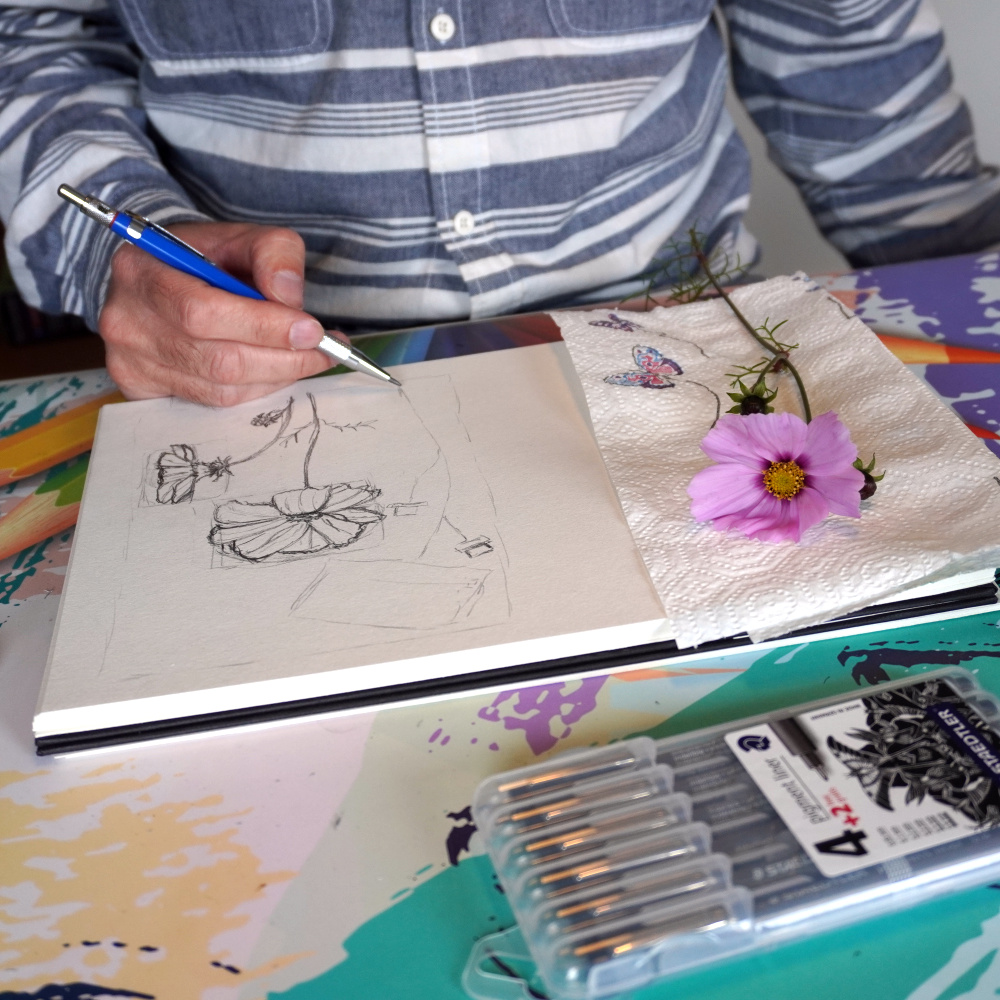 In the first part of this Masterclass I'm going to break down the process of drawing flowers with a pen in easy to digest steps. I'll be showing you effective ways to get from the first pencil stroke to the final pen stroke. Topics like observing, capturing what you see, sketching, detailing and shading will all be covered. Interpreting light and shadow will be made easy. 
At the end of this Masterclass you will be confidently creating beautiful & convincing flower sketches. 
In the second part we are going to look at how to shade flowers with a very delicate look by using the stippling technique. Opposite to that, we are also going to discover how to shade flowers quite roughly by using the random line technique.
These techniques are a really great expansion of your shading knowledge, giving you more options to explore various styles of shading and can well be a bridge to finding your own style.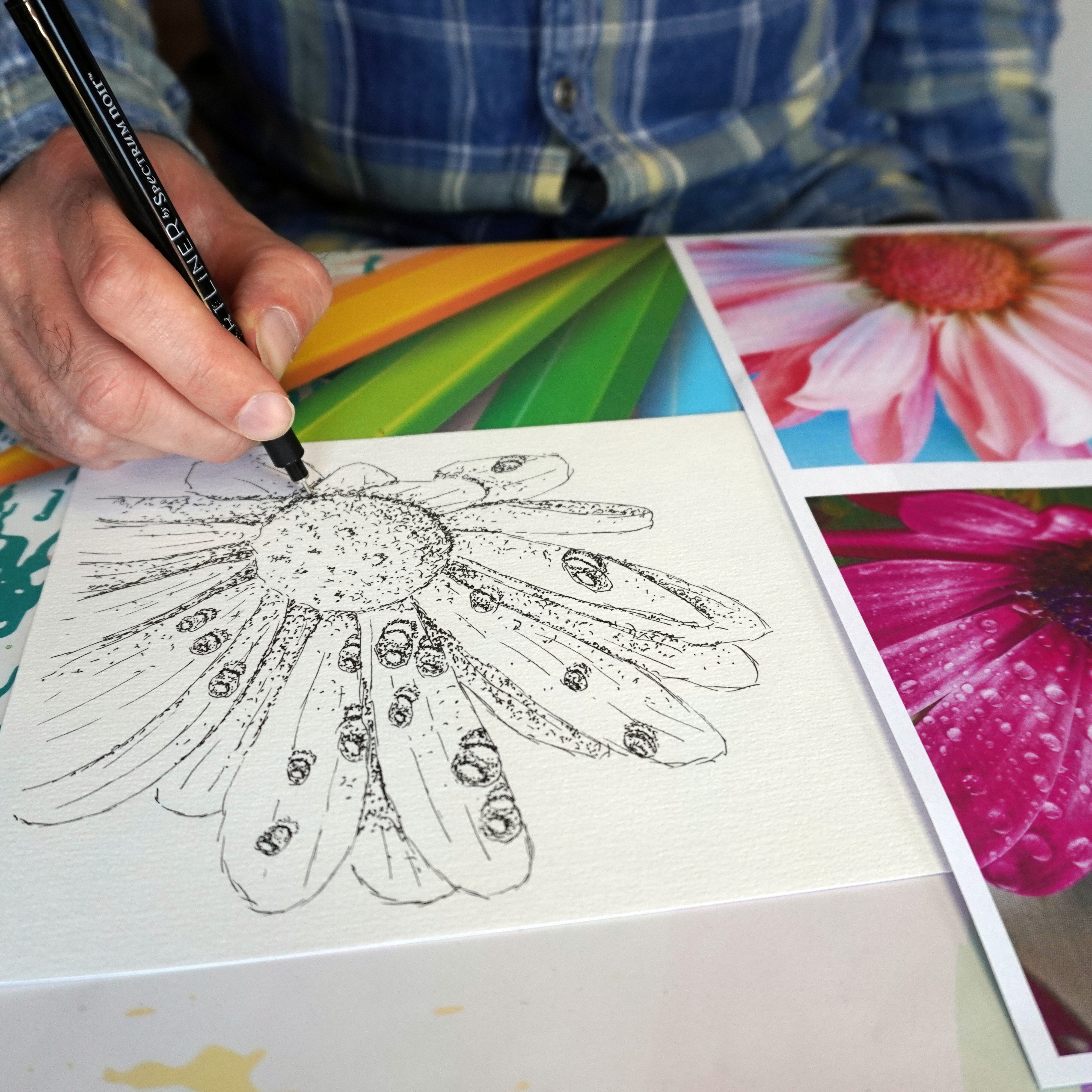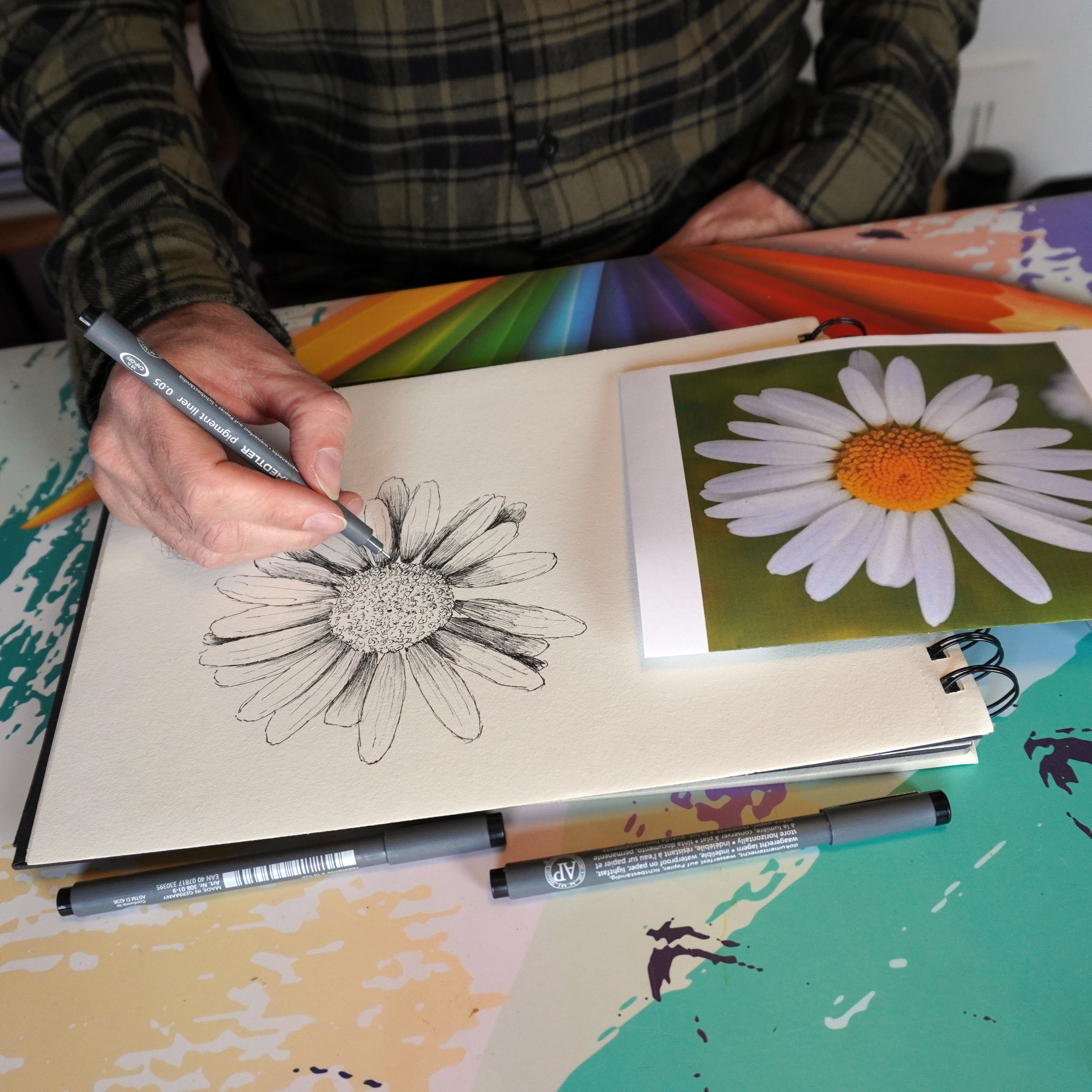 In third part of the Masterclass on drawing Flowers I will be showing you a way to make your drawing look very detailed, but not having to draw in every detail you observe. We are going to obtain a detailed look through shading. Once you acquire this technique you will be amazed at the outcome and how much more detailed your drawing and sketches appear to be….. without you having spent ages to accomplish this.
This Complete Masterclass will empower you to draw flowers in a fun and effective way! It will expand your shading techniques, in turn expanding your possibilities! It will enhance your drawings in a surprising way!
What Students are saying about my classes...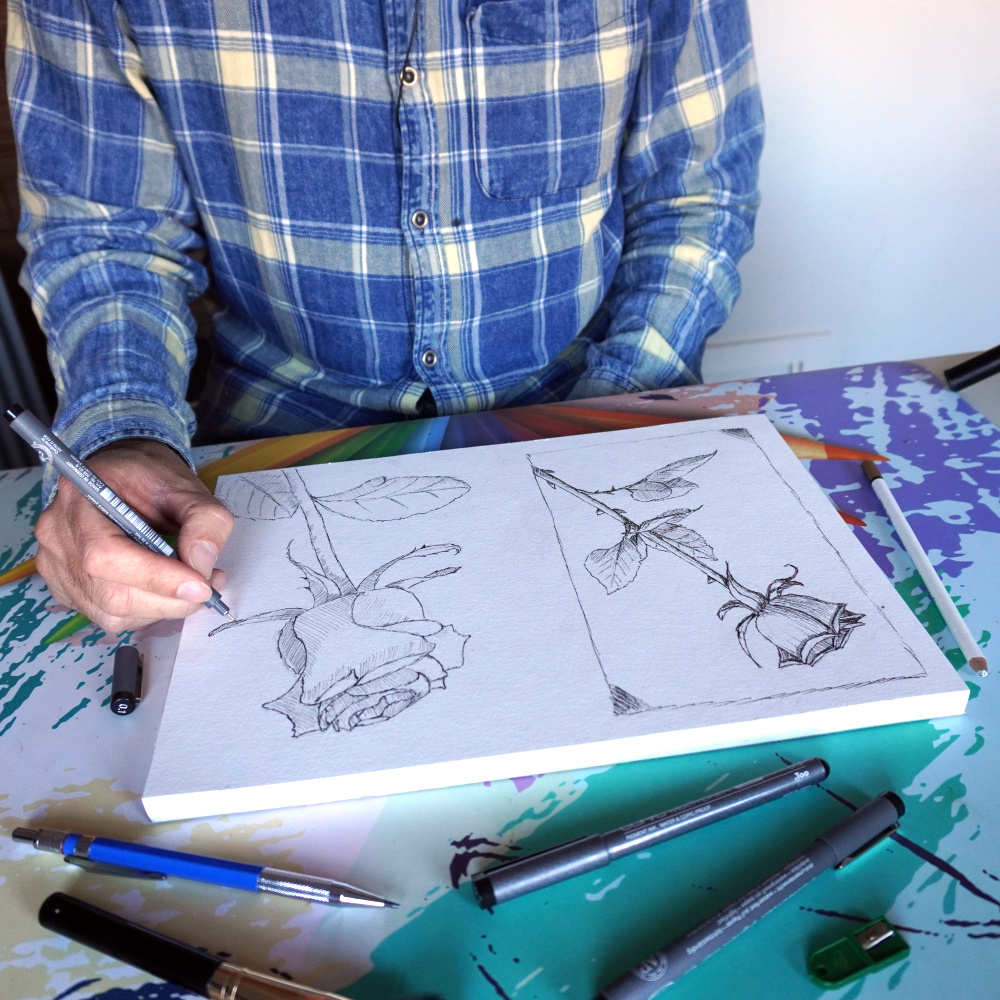 Kimberly Hart
Amazing course and far above expectations! I have, or rather had, absolutely no prior skill in sketching at all! And now? I can sketch flowers, and it all looks amazing! With this one course, I went from having no idea how to get started to sketching believable pictures. Thank you for the great lessons!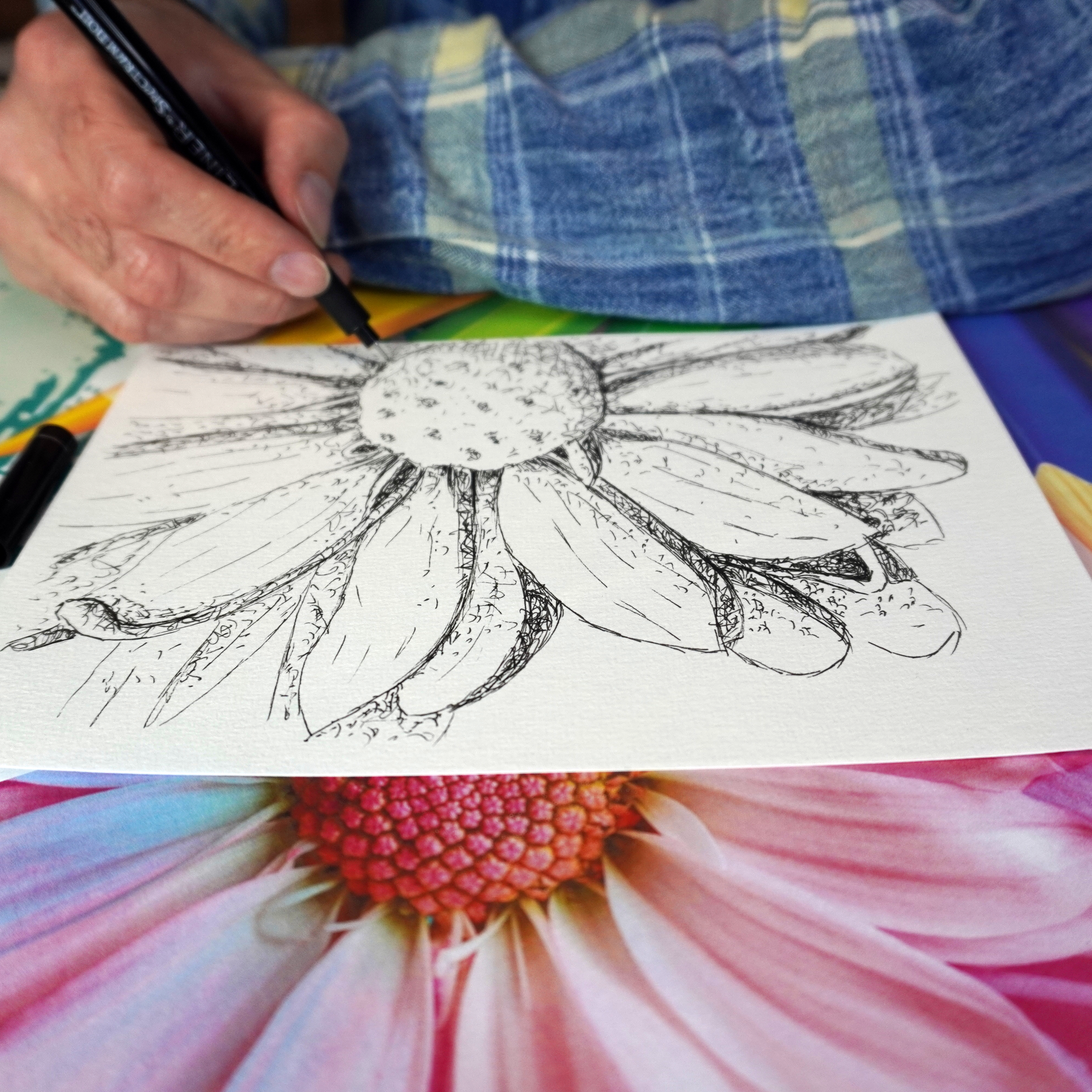 Debra Kessler
I really enjoyed this course. I followed along and everyone of my images turned out beautiful.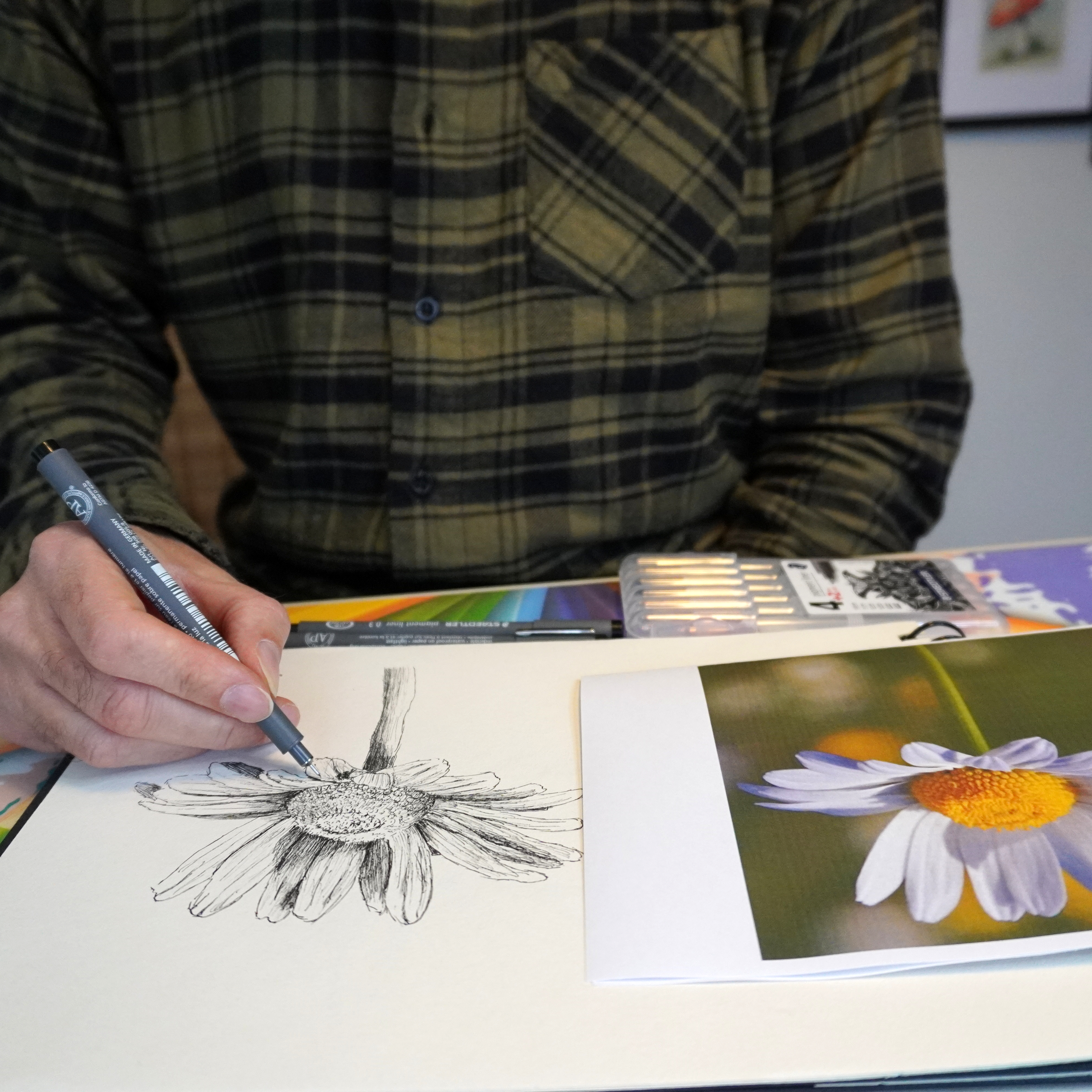 Michelle Silbert
Benjamin is a wonderful teacher. He is very good at explaining methods in detail. Benjamin's demeanor makes it easy to listen to the videos and his expertise leaves you wanting to learn more about the art media you are learning. Thank you for this course, I highly recommend it!