My name is Benjamin Aeilkema and I'm an illustrator, artist and art teacher from The Netherlands.
I love creating artworks with traditional media and with digital media as well. My favorites are ink, fineliners, watercolor and watercolor pencils, but I am in no way limited to those.
My favorite themes are houses, landscapes and animals, but I like other themes like fantasy and sci-fi and many others as well.
My artworks are often fun, sometimes serious or with a deeper meaning. My love for God is often also expressed in and through art.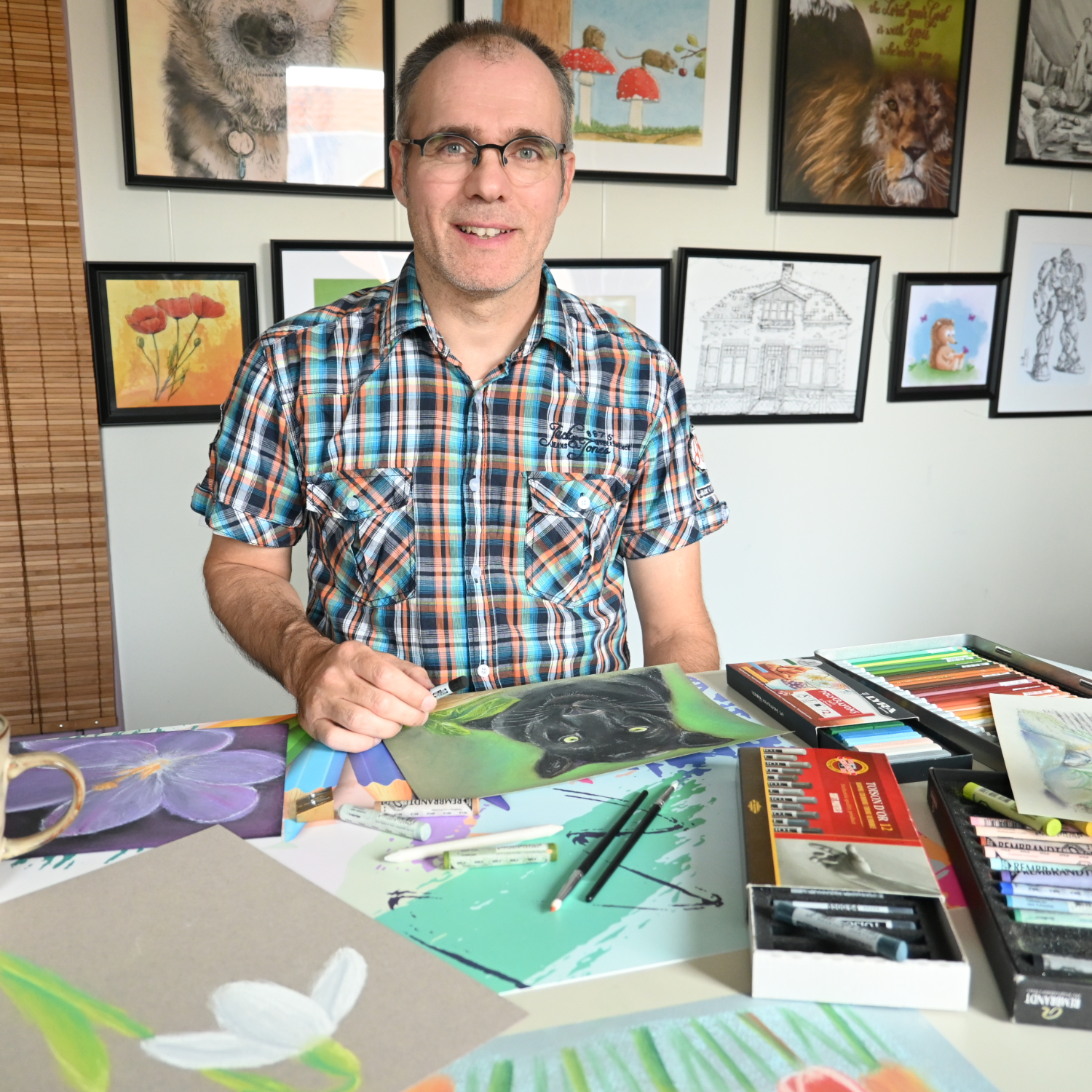 For many years I've enjoyed creating art, learning many skills and techniques along the way. I often have a personal way of applying these techniques to my artworks.
I love to share my knowledge, helping others to start their journey in art or getting a bit further along the way. While theory in itself is very useful, I always aim at making the theory practical, so that others can apply it in their works.
Now the time has come to share my personal and often unique insight into art with others through Art Classes, Workshops and Articles. For that purpose, I'm combining my experience as a high school and college teacher with my love for art.